On the Pentagon site appeared
message
from the head of the so-called Space Command of the US Air Force, John Haiten, in which he states that it is necessary to "counteract the threats posed by the US satellite constellation." According to the representative of the Pentagon, Russia is developing tools for hitting satellites. Allegedly, we are talking about developments in the field of laser weapons.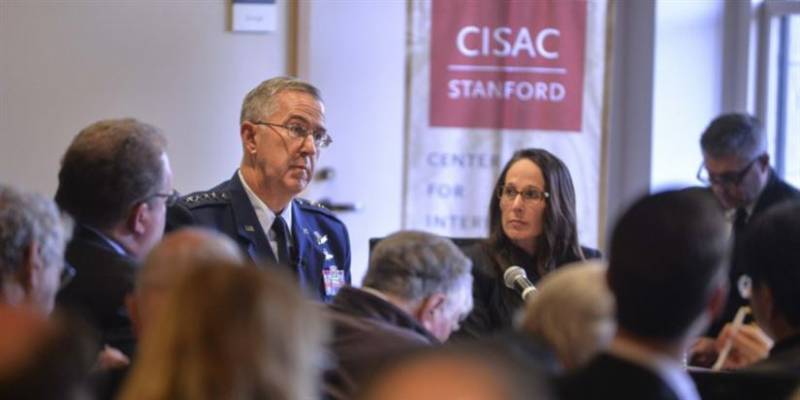 According to Heiten, in addition to Russia, China is also engaged in such developments today. At the same time, the head of the "space command" notes that similar developments were made in the USSR, in which "they succeeded in creating such
weapons
in 80's. "
Heithen writes in his message:
Not in the very distant future they (Russia and China) will be able to use such means. We need to do everything to prevent them from realizing such opportunities. The best way to prevent war is to get ready for it. And we will make everyone know how well we are ready for war (in outer space).
.
According to Haiten, today "the threat to the American orbital grouping is high."
Such statements from the representative of the Pentagon refer to the epoch of the beginning of the implementation of the plans of the so-called "star wars". As you know, then the United States spent tens of billions of dollars announcing the threat posed by the USSR. Today, even more money can be spent, because in addition to Russia, China is called a threat.