From Syria, there are reports that the aircraft of the Russian Aerospace Forces and the Turkish Air Force launched joint air strikes against the positions and targets of the terrorists of the Islamic State (prohibited in the Russian Federation). Information Agency
Interfax
, referring to the Ministry of Defense of the Russian Federation, reports that the blows inflicted on the territories. controlled by militants in the north of the SAR in the area of ​​al-Bab (province of Aleppo).
It is noted that the Su-24М bombers were involved on the Russian side, whose cover was carried out by the Su-35С multipurpose fighters.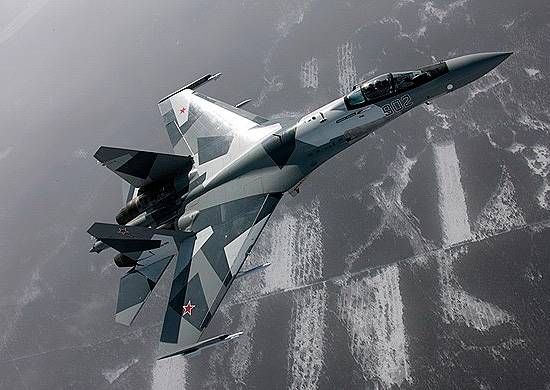 The Turkish Air Force was represented by the F-4 and F-16 aircraft.
The report says that several terrorist control points, as well as communications centers and strong points, were destroyed. A serious defeat was inflicted on ISIL militants in manpower and military equipment.
The operation in the airspace of Syria of the Russian Aerospace Forces and the Turkish Air Force took place against the background of the exchange of intelligence information.
This is the third joint
aviation
operation of Russia and Turkey against ISIS terrorists.
Against this background, the Turkish authorities stated that they support the initiative of the new American administration regarding the creation of so-called "security zones" in Syria. We are talking about no-fly zones over individual territories of the SAR. Information resource
Anadolu
publishes a statement by the representative of the Turkish Foreign Ministry, Hussein Myuftyoglu:
For us, the main thing is the results of such statements and how much the White House's position will change under the influence of various US structures. We have long talked about supporting the creation of such zones.
And then again from the series "Assad must leave":
The head of the regime, which caused the death of thousands of compatriots 600, there is no place in the future of Syria. This is our unchanging opinion.