CJSC "Turborus" sued at the NPK Zorya-Mashproekt in the arbitration court of the cassation instance in the amount of 816,7 million rubles, which were transferred as an advance payment for undelivered gas turbine engines, the blog reports
bmpd
with reference to diana_mihailova.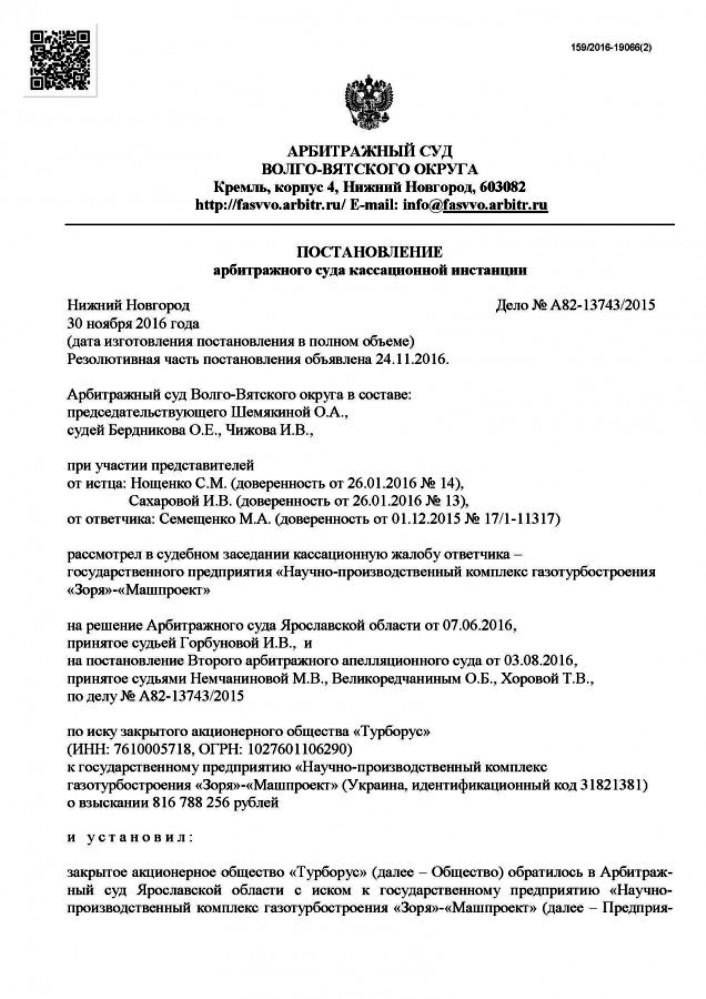 Thus, the Russian company "got back an advance for diesel-gas turbine units (DGTA) M55P of the right and left rotation to complete the frigate of the 22350 project Admiral Golovko under the supply contract No. 271 / 11 from 21 November 2012 g," the article says.
The total amount of products amounted to 1020985320 rubles, the amount of the advance payment - 816788256 rubles. All ordered products were to arrive in 1 quarter of 2015.
Blog comment:
The final decision on recovery from Nikolaev "Zorya-Mashproekt" 816,7 million rubles. It was accepted by the Arbitration Court of the Volga-Vyatka district 30 on November 2016 of the year. The return of the advance to the Turborus enterprise in Rybinsk was approved by the court in June 2016, but the Ukrainian side tried to challenge the decision, as a result of which the court dragged on for another six months. The position of the Ukrainian side was that the cessation of supply was due to "force majeure circumstances". The Russian side demanded that the advance be returned before 15 July 2015 g, but received no response.