Exposition of artistically decorated rifle
weapons
The Zlatoust weapons factory impressed the Minister of Defense so much that he turned to the general director of the enterprise with an order to manufacture it for the needs of the military, the resource reports
u74.ru
.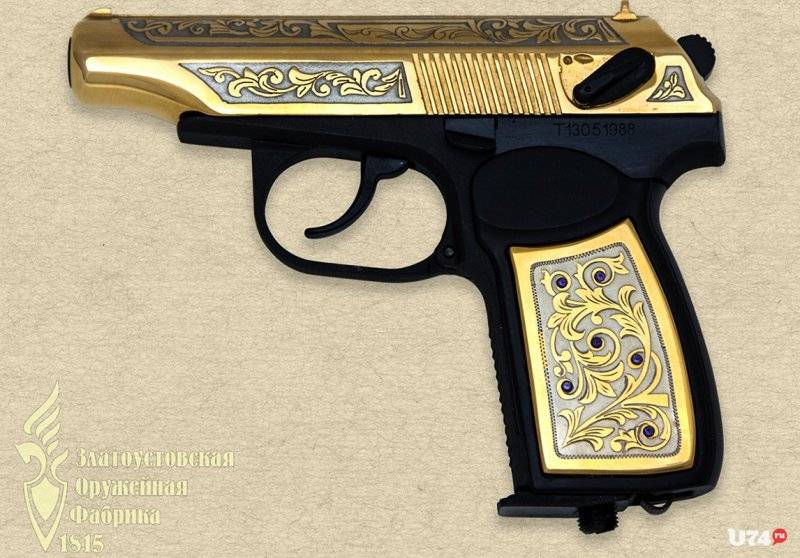 The display of weapons was shown to Russian generals during the gathering of district commanders and naval forces.
"The beauty of the products struck all the military, but most of all - the Russian Defense Minister Sergei Shoigu. He addressed the general director of the company, Valeriu Tomei, with a proposal to manufacture a special batch of award-winning firearms for his ministry ",
- told the representative of the company Evgenia Logvinenko.
Details of the order were not disclosed, but it is known that the weapon decorated with gold will not be a combat one. The military called it "oholoschennym."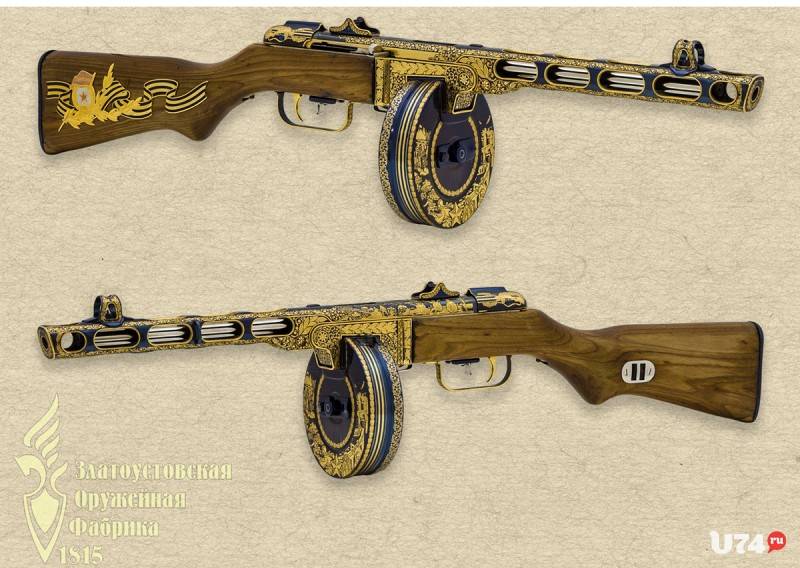 "Weapon mock-ups made by experts in the city of craftsmen are becoming increasingly popular among collectors. One of the most popular models is the layout of the PPSH 1941 machine of the year of release. Not far behind him and Makarov pistol. The maxim machine gun, which is no less popular among connoisseurs, looks unusually, "the article says.
The weapon is decorated with the help of traditional jewelry techniques such as etching, gilding engraving, blackening, etc.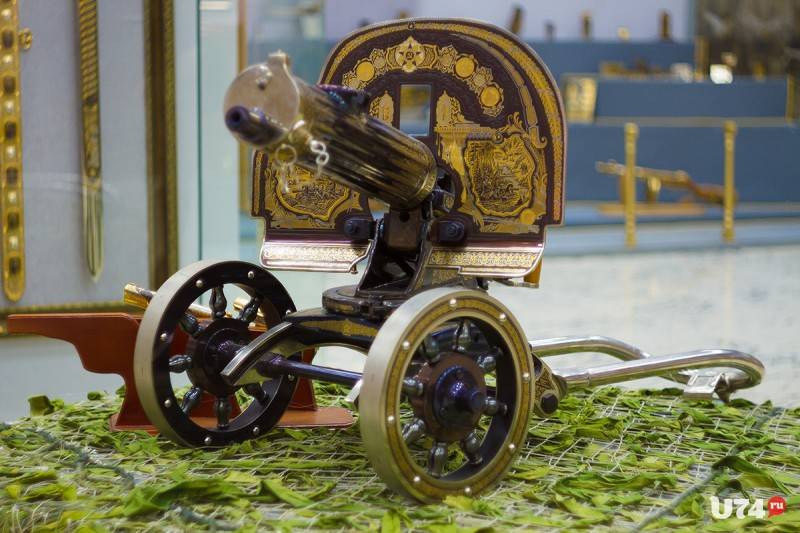 The resource notes that earlier gunsmiths already had to fulfill orders for high-ranking managers. So for Leonid Brezhnev a piece was made, for the Minister of Defense of the USSR Andrei Grechko - a sword, and for the Mongolian marshal Khorlogiy Choibalsan - a dagger.