According to
RIA News
, the Russian Ministry of Defense plans to build more 100 capital military infrastructure facilities in the Arctic this year. "More than 100 capital construction facilities located in the Russian Arctic will be put into operation by the end of 2017 of the year," reports the department of information and mass communications of the defense ministry.
The facilities are being built on the arctic military bases of the Russian armed forces located on Franz Josef Land, Novaya Zemlya, Sredniy Island, Cape Schmidt, Wrangel Islands and Kotelniy.
On the island of Alexandra Land (Franz Josef Land), construction of more than 30 technical facilities and administrative-residential, warehouse, economic and park areas, the Nagurskoye airfield is being completed. The main building being constructed is the administrative complex "The Arctic Trefoil" - the only capital construction object in the world that is being built at the 80 degree of northern latitude. In the village of Rogachevo (Novaya Zemlya archipelago) the construction of technical positions and social infrastructure, the airfield. By the end of the year, at Cape Schmidt (Chukotka), it is planned to commission more than 30 military and social infrastructure facilities. The same object is provided for delivery on Wrangel Island (Chukotka District). Several facilities should be commissioned on Sredny Island (Severnaya Zemlya Archipelago).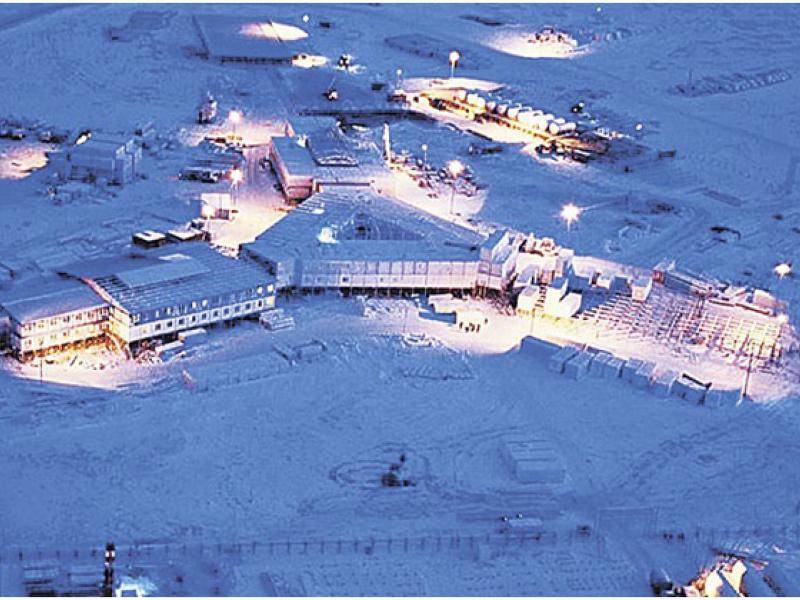 Materials and equipment used in the construction of arctic bases come from the mainland, they are able to withstand extreme cold. To date, more than 200 units of equipment and almost a thousand builders are involved in all facilities.