According to "
MIC
", The US military managed to synthesize an elastic substance based on Pacific Pacific myxine mucus. Biochemist Josh Kogot and engineer Ryan Kinser from the Naval Surface Warfare Science Center (NSWC, part of the US Navy) successfully synthesized myxin protein, through which these animals turn water into solid mucus.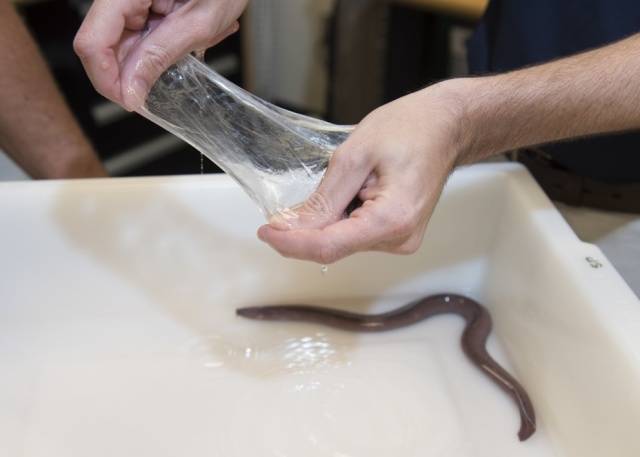 As the scientists say, the resulting material has a high elasticity and is ten times stronger than steel. "Myxin mucus is one of the most unique biomaterials known to science. The US Navy will be useful to be armed with a substance that can in a matter of seconds turn water into durable material that can protect ships or people from various dangers, "said R. Kinser. From the words of D. Kogot, the threads of mucus mixin can be compared in strength with spider silk, and by mechanical qualities they are comparable with Kevlar.
The advantage of mucus myxine is its naturalness and renewability, if necessary, it can be replaced with synthetic materials created on the basis of petroleum products. "Synthetic slime myxine can be used for ballistic protection, fire fighting, ship bottom protection, protection for divers or even as a spray against sharks. The possibilities of this material are endless, our goal is to reproduce protective material for the military on its basis, "said D. Kogot.