Concern "Constellation" (part of Rostec Corporation) has developed a new generation VHF radio station, said
press-service
corporations.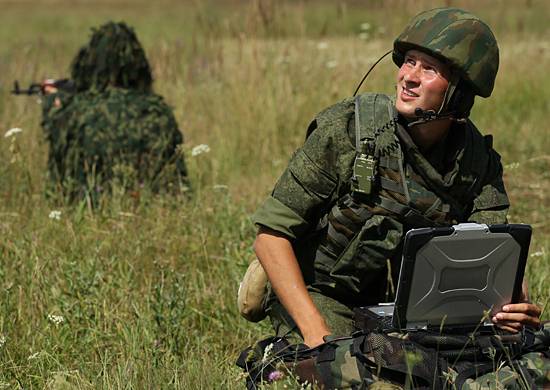 "In conditions of intense interference, exceeding the signal power more than 1000 times, the radio station allows you to exchange digital information, including coded speech, at speeds up to 256 kbit / s," the release said.
The product is intended to provide radio communication in the tactical level of the company control - battalion - regiment.
It is reported that it applied "spatial signal processing based on adaptive noise compensators, which makes the radio station practically invulnerable to any external interference." The applied technology "provides effective communication when exposed to electronic jamming, in densely populated cities, in the mountains, in the forest," the press service explained.
Compared to previous generation radio stations, it provides an increase in the communication range by 25% in the absence of interference and 10-15 times when subjected to powerful interference.
According to the report, "the design implements the principle of a software-defined radio (Software-define-radio), which allows for software updates with the addition of new functions and enhanced capabilities."
New radio stations will be launched in the series this year.