Information Agency
Interfax
referring to sources in the group that represented the Syrian armed opposition at the talks in Astana, writes about the Russian proposals for a new constitution for Syria. Earlier, official Damascus announced the possibility of changing the main document of the state, declaring that it was ready to accept the introduction of a multiparty system in the country. According to the Interfax source, the Russian proposal is connected with certain administrative changes.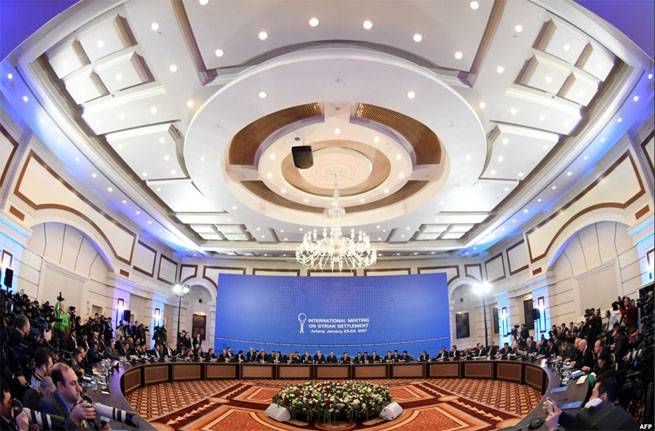 In particular, the proposal concerns the possibility of creating a Kurdish autonomy, given the fact that Syria remains a unitary state. It is also recommended to discuss the issue of providing the regions of Syria the opportunity to choose their language as the main regional one.
Earlier it became known that the representatives of the Russian delegation after the meeting of the official authorities of Syria with the leaders of the armed opposition in Astana handed them their proposals on the changes in the Syrian constitution. It was reported that the Syrian "opposition" promised to consider these proposals and present its decision on this issue.
If among the Russian proposals there really is an initiative to create Kurdish autonomy in Syria, then it would be interesting to know the reaction to this from Turkey, which acted as one of the mediators of the meeting in Astana, and in which the Kurdish issue is very acute.