As the head of the United Shipbuilding Corporation, Alexei Rakhmanov, explained, the lead large landing ship of Project 11711 Ivan Gren will be transferred to the naval
the fleet
Russia no earlier than November 2017. The delay is caused by the need to solve a "rather complicated" problem with the demagnetization systems of the ship's hull. "The most important thing is that now scientists confirm the accuracy of the calculations, so that later we don't have to cut it again."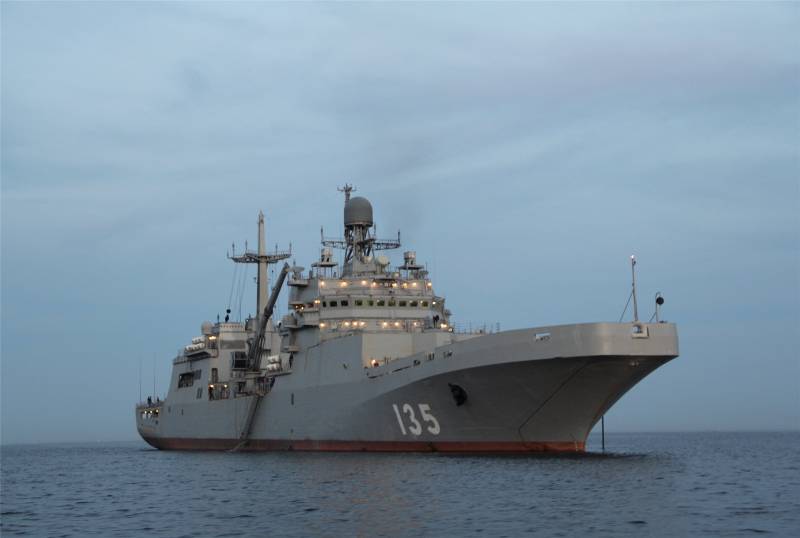 In connection with the adjustment of plans, A. Rakhmanov expressed regret that "Ivan Gren" has such a hard fate: the ship is under construction almost 14 years, it was not even the USC company that began to build it, and during this time the technical requirements changed three times.
BDK project 11711 have displacement in 5 thousand tons, navigation autonomy is up to 30 days, speed - up to 18 nodes, ship length - 120 meters, width - 16,5 meters, crew size - 100 people. The ship is armed with a 76,2-mm cannon, two six-barrel 30-mm artillery installations, the deck is adapted for two transport-combat helicopters Ka-29. BDK is intended for the landing of troops, transportation of military equipment and equipment.