Informational portal
"Russian Spring"
reports that not far from the settlement of Dolgoe (Luhansk People's Republic), Ukrainian security forces fired at a civilian vehicle from an anti-tank missile system. Reportedly, the car was shot with an anti-tank missile completely destroyed. As a result of this war crime, one person died - a man 1950 of birth, several local residents were injured.
Meanwhile, the
DAN
with reference to the DPR intelligence reports on the transfer of new units of the Armed Forces of Ukraine and the National Guard under the Donbass. In particular, reports about the arrival of representatives of the armed group "Donbass" around Mariupol about 800.
From the statement of the representative of the command of the Armed Forces of the DPR Colonel Eduard Basurin:
Our intelligence continues its activities and revealed the fact that nationalists of the Donbass battalion arrived in the 800 region of Mariupol to implement political actions and provocations in the areas of checkpoints, as well as to carry out sweeps in the settlements adjacent to the demarcation line.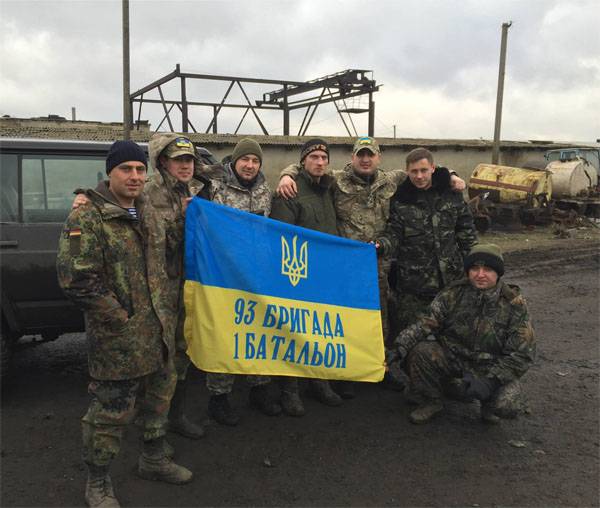 The Ukrainian security forces continue shelling the territory of the DNR and the LC. Only in the last 24 hours about 1 thousand mines and shells were fired at the settlements of the republics. Damaged 11 houses in the villages of the Donetsk People's Republic. The recently restored engineering communications in the LC are broken. The city of Dokuchaevsk also came under fire.