Another attack by militants of the Al-Shabab group, which previously announced its links with Al-Qaeda (banned in the Russian Federation), was committed in the African state of Somalia. By and large, Somalia has long ceased to exist as a single independent state. The official authorities barely control the central territories.
According to the information agency
Associated Press
, the terrorists carried out an attack on the Dayah hotel in Mogadishu (the capital of Somalia). At the same time, the terrorist attack consisted of several episodes. The first was to undermine a car bomb. The second - in the breakthrough of terrorists in the building of the hotel and shooting at its staff and guests. At the same time, after the explosion from the building of the hotel, virtually one core remained.
It is known that at the time of the attack in the hotel were representatives of the official Somali parliament.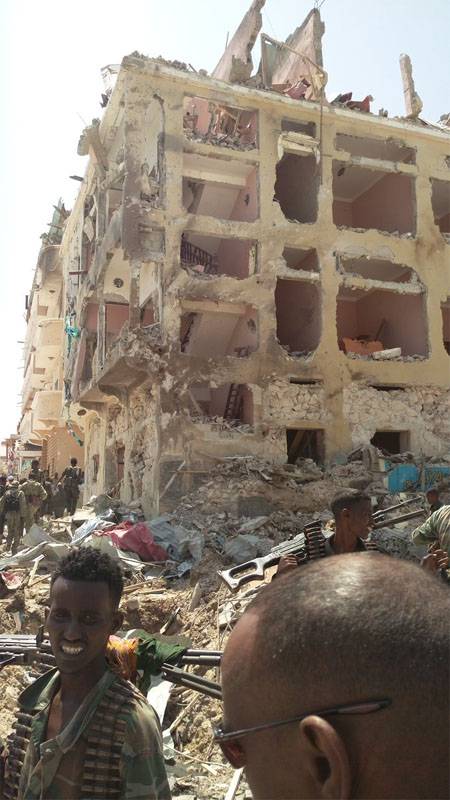 According to preliminary data, at least 15 people died, several dozen were injured. Among the injured are 10 journalists. Is there among the dead and wounded foreign nationals, not yet reported.
After the explosion, a fire broke out that spread to the shopping center adjacent to the hotel. Taking advantage of the situation, a considerable number of local residents, instead of taking part in extinguishing a fire or proceeding to a safe place, took various goods out of the supermarket.
In social networks it is reported that the shootout in the Dayai hotel area continues. The number of victims of a terrorist attack in connection with this may increase.