In order to create a private military company (PMC) on the basis of DOSAAF, the status of the organization needs to be changed, the military-industrial complex cites the words of Colonel-General Alexander Kolmakov of a voluntary society.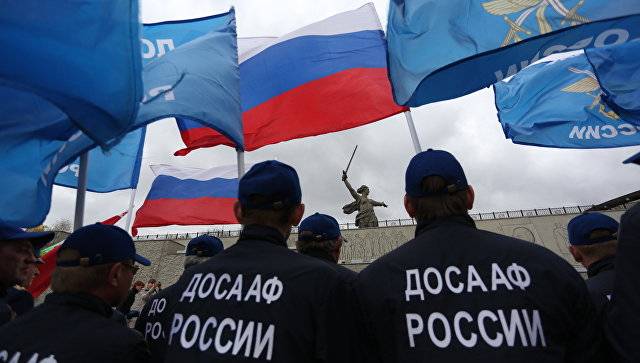 Recently, OSOAVIAHIM's successor celebrated its 90 anniversary. "The task is to return the property of the company, which was lost in the mess of the nineties. It is known that during the period of its Soviet existence, the organization has accumulated a huge material base, becoming in its size the third structure of the country, after the Ministry of Defense and the Academy of Sciences of the USSR. It is time to return to the previous order of admission to DOSAAF, that is, from 14 years, and not from 18, as now, "noted Kolmakov.
Today's organization has something to offer to young people of pre-conscription age: "In particular, new training programs are being created for current military occupational specialties. Experiment on the development of recruits VUS "Shooter-paratrooper" for military service in the Airborne Forces and Marines recognized by the Ministry of Defense successful and recommended in constant practice. "
In addition, this year in Novorossiysk, the training complex for the Sailor SEM was launched, in Saper and Svyazist, in Rostov. Also announced the holding of "Engineering Competition", which will be attended by both technical specialists and amateurs.
This year, the Duma will consider a draft law on DOSAAF, which will allow creating the first private military company in the Russian Federation on the basis of the organization. This will allow the Defense Ministry to be freed from many minor tasks, "such as, for example, demining after military operations, providing security for closed facilities, and training military specialists in the initial stages," the article notes.