The Chinese Navy has signed an agreement with the Taiwan International Shipbuilding Corporation to conduct another mid-level repair of the S 791 Hai Shih (Sea Lion) diesel-electric submarine, the oldest submarine in the world with 1945 g, according to a blog
bmpd
with reference to Taiwan News.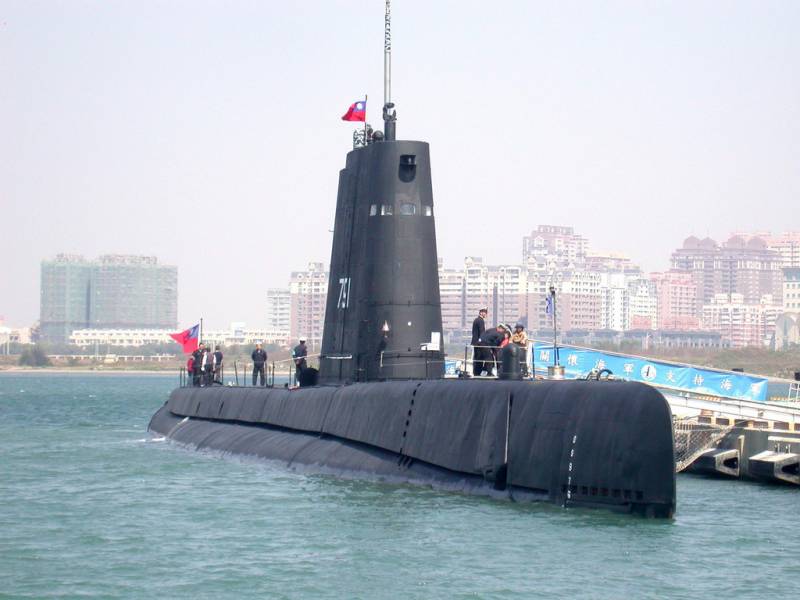 The cost of the agreement was $ 19 million. The submarine must be repaired in 18 months.
"In addition to general repair work, the navigation equipment will be updated on the boat. Repair will extend the life of the boat until 2026, and thus Hai Shih will celebrate its 80th anniversary in the ranks of Taiwan
fleet
"- writes the Taiwanese newspaper.
It is reported that "SS 791 Hai Shih is a former American submarine SS 478 Cutlass type Tench, which was built on the Portsmouth Naval Shipyard, launched in November 1944 of the year and transferred to the US Navy 17 in March 1945 of the year, having completed 1945 in August alone combat campaign on the Pacific Ocean ".
In 1948, the submarine was upgraded using the GUPPY I program, and in the 1960 year it was re-upgraded.
"The boat was officially handed over to 12 on April 1973 of Taiwan, becoming the first full-fledged operating submarine of the Republic of China (except for the Italian subversive ultra-small submarines of the Cosmos CE1960F and SX-2 projects purchased in 404). Hai Shih after repairs in Philadelphia arrived in Taiwan on April 18 1974. Now it is the oldest submarine in the world in service, "the material says.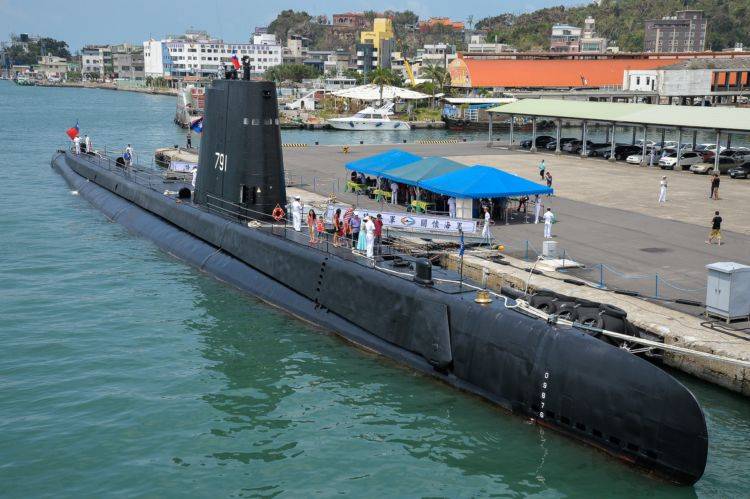 The boat was handed over to Taiwan without torpedoes with blocked torpedo tubes, so as not to annoy Beijing, with which the United States at the time was trying to establish relations. "However, later the torpedo tubes were reintroduced by Taiwanese and the boats were armed with torpedoes (their type is unknown)," the newspaper writes.
The combat missions of the submarine were considered (and, apparently, remain) reconnaissance, staging of minefields and ensuring the actions of special forces.
It is noted that "Taiwan is forced to retain the old submarines in the Navy because of the inability to obtain modern submarines abroad."