The administration of the US president explained Donald Trump's confidence that he would be able to improve relations with the Russian Federation. The question of this kind of confidence Trump was asked the head of the press service of the White House, Sean Spicer, during a regular briefing by a correspondent
TASS
.
Spicer said that his career in business and the ability to find compromises in making deals will help Donald Trump to improve relations with Russia.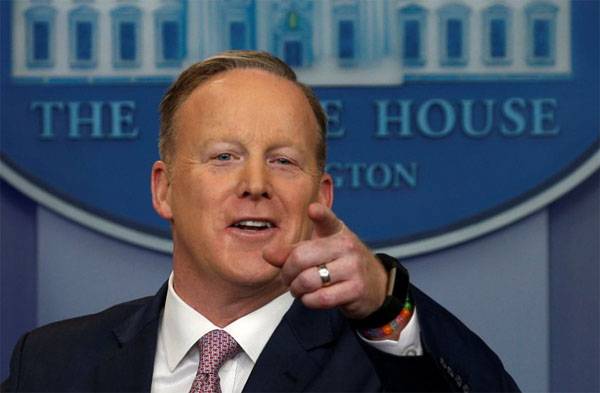 Trump's spokesman:
He will do everything possible to defend the interests of our country. This applies to many areas - from protecting the interests of American taxpayers to working with another country to protect national security or economic interests. If he manages to get along, he will make a deal that will be in the best interests of our country.
Recall that Donald Trump, before taking the presidency of the United States, has repeatedly stated that the United States needs to improve relations with Russia.
One of the areas where it must be done in the first place, Trump considers the joint struggle against terrorism. According to Trump, it is possible to agree on joint opposition with Russia to the so-called "Islamic State" (prohibited in the Russian Federation).