Part of American armored vehicles deployed in Europe arrived in Poland damaged, another 5
tanks
and didn't reach their destination at all, reports
Look
with reference to The Wall Street Journal.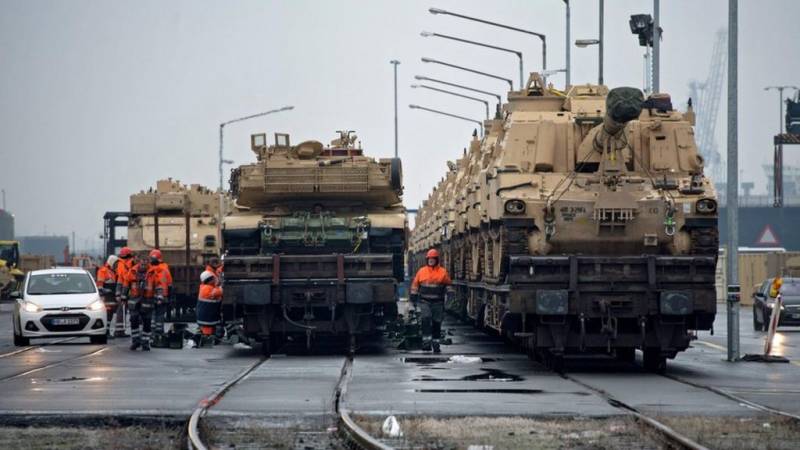 "Unexpected difficulties arose when the US military tried to deliver military equipment from the North German port of Bremerhaven to Poland. Several armored cars were damaged after they crashed into bridges that were lower than the Americans had assumed, "the publication says.
Another 5 tanks had to be left in Germany. As the commander of the US ground forces in Europe, Ben Hodges, admitted, the tanks "were mistakenly transported to Europe with batteries discharged or not fully loaded."
According to him, the US military leadership "does not have complete information about the infrastructure in Europe." Hodges called on the United States to "better explore the region," so that "in the event of a possible conflict with Russia," it would be possible to quickly transfer equipment to Europe.
Recall that in early January in Poland arrived the first batch of armored vehicles and about a thousand US military.