Polish media today publish materials stating that they have declassified materials on the consideration by the country's authorities (in 2008) the possibility of switching to the "pro-Russian course". We are talking about a document from 4 March 2008 of the year, which was reportedly "declassified" by the head of the Polish Foreign Ministry, Witold Vashchikovsky.
The document is called "Theses on the policy of the Republic of Poland in Russia and Ukraine". The document is signed by the then head of the Eastern Policy Department of the Polish Foreign Minister Yaroslav Bratkevich. It is alleged that the document was attached to the hand and the Minister of Foreign Affairs Radoslav Sikorsky.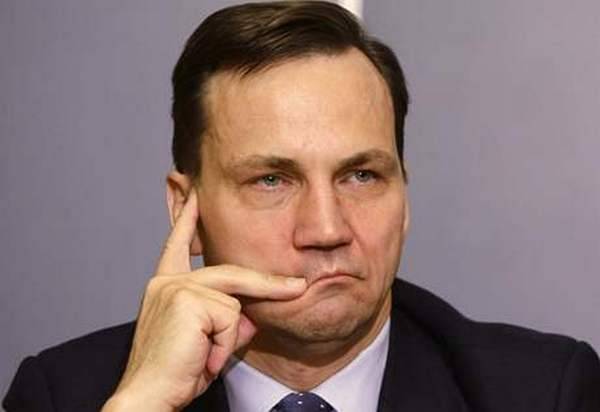 According to Vashchikovsky, the document was created with the aim of "changing Poland's foreign policy from pro-Ukrainian to pro-Russian." According to the statements of the current Polish politicians, the theses of the report contain a variant of a kind of political bargaining with the West, taking into account that by the year 2008 "Russia has exhausted the possibilities for military influence".
It is noteworthy that the document was declassified in the fall of 2015 of the year, but these data have only been leaked to the press now.
One gets the impression that the publications about the alleged readiness of the Polish government in 2008 to take a "pro-Russian" course are aimed at creating a negative image of the previous Polish ministers against the background of the current government. Indeed, in Poland the Russophobia of the current authorities passes all imaginable and inconceivable boundaries, as well as the desire for this Russophobia to score certain points on settling accounts with political competitors.