T-72 crews from the composition of the 90th newly formed in the Chelyabinsk region
tank
divisions began testing new targets specifically designed for tank biathlon, the press service of the Central Military District said.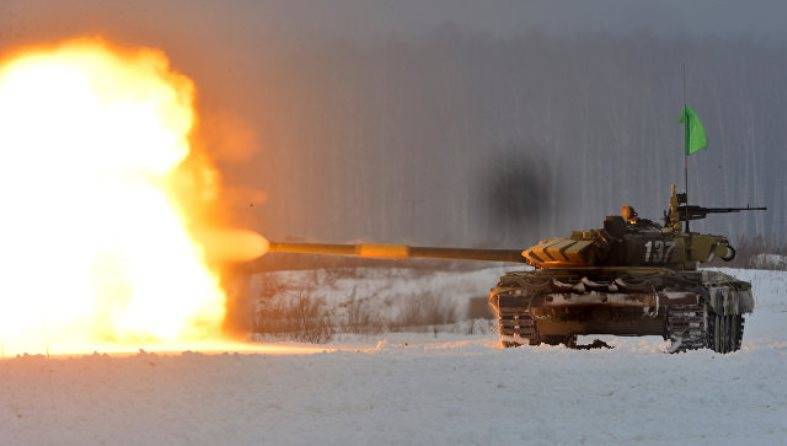 "The crews of the 90 Tank Division, formed in December last year in the Chelyabinsk Region, have begun to test new targets developed by the Ural defense specialists specifically for tank biathlon competitions. For the first time, targets are made of fabric and filled with colored gas, "the release says.
It is noted that "the inflatable silhouette of the tank" goes out "for no longer than seven seconds, leaving a colored smoke plume visible to the naked eye." Product weight - no more than 3-x kg, you can quickly restore it right on the site. "The range of colors of material and smoke inside the targets is almost unlimited," the press service said.
Other (training) targets are made of foam. This facilitates their transportation and repair in the field. Targets are made of several replaceable elements and withstand up to 15 hits. Places of hit are clearly visible on the painted surface.
"According to specialists of the Central Training Directorate for Combat Training, new targets compared to plywood samples that are currently in use will increase the entertainment of tank biathlon, speed up the work of judges and field teams," the message said.