The air defense missile defense system in the Moscow region in 2016 g conducted over 750 training sessions on the detection of ICBMs and detected more than 10 real-world launches, the RF Ministry of Defense reported.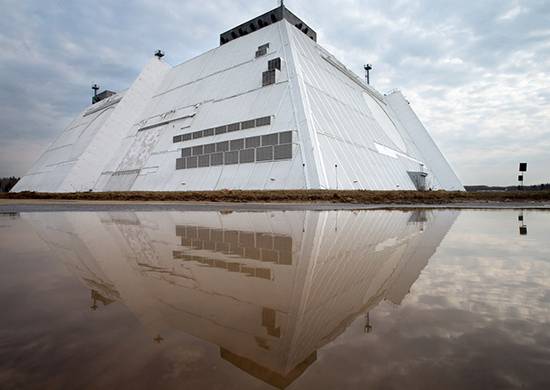 "In 2016, combat calculations of the air defense missile defense system of the Aerospace Forces (VKS) conducted in 2016 more than 750 training exercises on detecting conventional ballistic missiles, their tracking, measuring coordinates, analyzing the composition of complex targets and targeting antimissiles," - said in a release.
In addition, "during the last year's combat duty on the missile defense of Moscow and the central industrial region, the combat crew of the Don-2Н radar station of the missile defense system detected more than 10 launches of ballistic missiles and space rockets launched from Russian test sites , cosmodromes, as well as marine areas, "said the press service.
During the year, the radar calculations performed "control wiring" of 250 space objects.
It is reported that "the missile defense system is in service with the missile defense system - a unique complex of complex multifunctional radio-technical, rocket-launch vehicles and electronic equipment, providing guaranteed defense against new-generation intercontinental ballistic missiles with a large number of combat charges, overcoming systems, heavy interference stations, heavy and easy false goals of various classes. "
The central element of the system is the radar "Don-2H", which solves the problem of detecting ballistic targets, their tracking, measuring the coordinates and targeting antimissiles.
The unit in question is a part of the 1 Army of the air defense missile defense missile defense system of Russia. On Sunday, he turned 55 years.