According to the information sounded in the report of the Ukrainian TV channel TSN, units of the Ukrainian armed forces during Operation Sukhumi advanced towards the city of Stakhanov (the Ukrainian name after decommunization is Kadiyivka), which is controlled by the Luhansk People's Republic.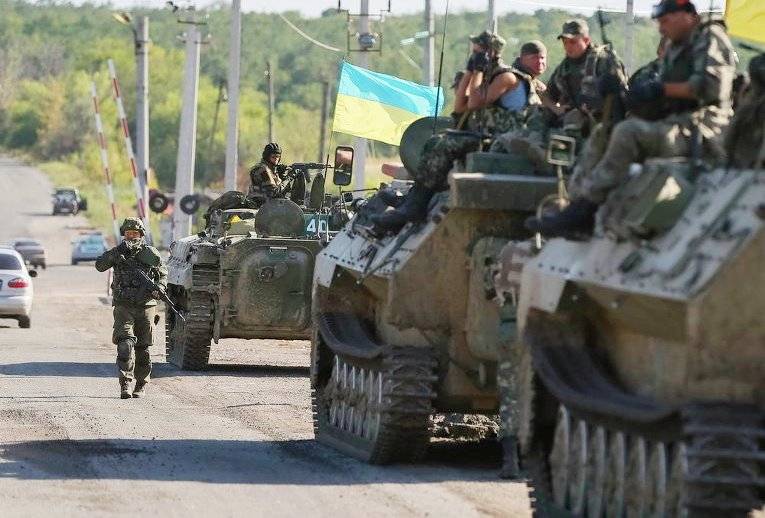 Units of the Armed Forces of Ukraine consisting of three battalions and Georgian volunteers captured the dominant height in the neutral zone, allegedly under the control of the militia, and advanced 500 meters towards the city. It is reported that the seizure of the neutral zone does not contradict the Minsk agreements. Comments from the administration of the LC on this issue have been received.
Earlier, on January 19, Ukrainian volunteer Yury Mysyagin stated that the Ukrainian Armed Forces were very close to the city of Debaltseve, located on the territory of the Donetsk People's Republic.
It should be noted that the APU in the framework of the current war in the Donbas is characterized by invasions into the neutral zone, presented to the public as successful military operations. For example, in the conditions of the "Debaltsev boiler", the media actively exaggerated the "Turchinovsky breakthrough" in the area of ​​Mariupol, which in fact was the penetration of troops into the territory unoccupied by the militia. In all such cases, after the militia's response, the Ukrainian units left the positions they had previously occupied.