Spanish pilots will join the NATO mission in Estonia to step up patrolling the airspace of the Baltic countries, the newspaper ABC.es.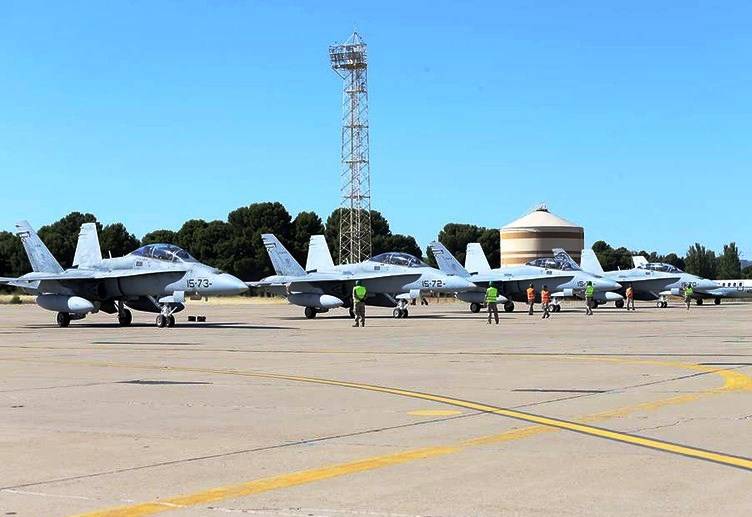 According to the newspaper, the mission will begin in April. It will be attended by pilots 15 th wing of the Spanish Air Force, stationed in Zaragoza.
"On the upcoming assignment, Spanish Defense Minister Maria Dolores de Cossedal, who visited the airbase in Zaragoza last Thursday, let it slip," said the publication.
In addition to observing the airspace, the duties of the pilots will include training for F-18 pilots.
"After the events in Ukraine and in Crimea, in NATO 2014, NATO's relations with Moscow worsened. Since then, the bloc's allies, bordering Russia, have been insisting on increasing the alliance's military presence in their territories to show Putin's readiness to defend. NATO responded to requests from allied countries, in particular, by deploying missile defense systems in Romania and sending troops to Poland and other former Soviet republics, "the newspaper recalled.
In addition, the alliance has increased the activity of the mission to patrol the skies of the Baltic states near the borders with Russia. "It is this mission that the pilots of the Zaragoza airbase will join on a rotational basis," concludes the publication.