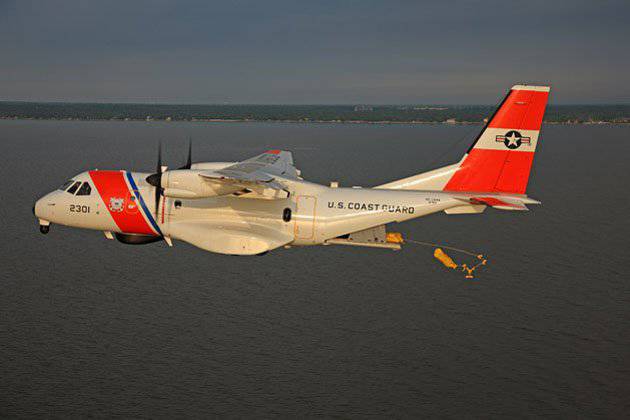 Airbus Military announced that, in conjunction with general contractor EADS North America, it delivered the thirteenth US Coast Guard patrol aircraft Ocean Sentry to the US Coast Guard. The delivery was carried out two months ahead of schedule.
The HC-144A Ocean Sentry naval patrol aircraft is based on the Airbus Military CN235 tactical transport aircraft, more than 250 of which are in service with 27 countries of the world. In addition to addressing traditional search and rescue tasks, the Coast Guard uses Ocean Sentry's excellent endurance and functional flexibility to perform a variety of missions, including sea patrols, cargo and passenger transport, reconnaissance / surveillance / reconnaissance, and disaster relief.
This is the second delivery of Ocean Sentry under an agreement concluded in 2010, which implies the supply of an 14 aircraft HC-144A in the middle of 2012, and an option for five additional aircraft. The Coast Guard ordered the fifteenth aircraft in August 2011 of the year. The Coast Guard plans to acquire a total of X-NUMX HC-36A Ocean Sentries aircraft.
According to Airbus Military, the HC-144A has a flight time of more than nine hours, compared with just four hours of HU-25 jets, which were replaced by the HC-144A. Airbus Military supplies Ocean Sentry, equipped with a search radar, electro-optical and infrared cameras, an automatic identification system for collecting data from ships at sea and a communications kit.
Rear cargo hatch Ocean Sentry makes it easy to carry out loading and unloading operations. Additional equipment can be dismantled to ensure the carriage of goods, medical evacuation and tasks associated with the need for additional transport capacity. The rear cargo door can also be opened in flight to deploy search and rescue equipment.