Today in the Armed Forces of the Russian Federation marks the Day of the engineering troops. The date in the calendar of military holidays of the new Russia appeared on the basis of presidential decree No. 1370 of 18 September 1996. Engineering troops - one of the oldest formations in the country's army, because they lead their
history
since the time of Peter. The decree of Peter I on the establishment of the "Pushkar School" in Moscow is considered to be the document that laid the foundation for engineering military formations in Russia. A year after the creation of the school, its graduates held positions in the mine divisions of the then army.
The engineering forces of the Russian Armed Forces today perform numerous tasks both on the territory of the Russian Federation and abroad.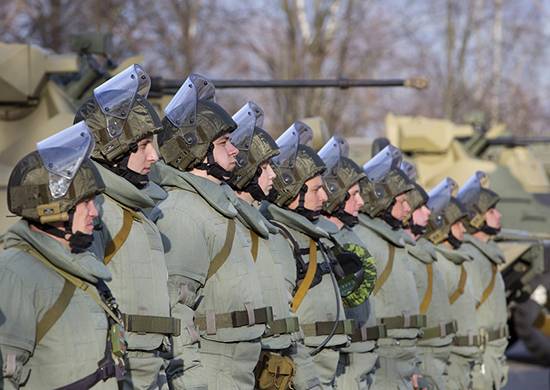 Last year, the engineering troops carried out demining dozens of Syrian settlements, freed from terrorists. Demining was carried out in El-Karjatayne, Palmyra (Tadmor), Aleppo, in the vicinity of Damascus. Unfortunately, the work of Russian sappers in Palmyra was crossed out by the capture of this ancient city by militants of the ISIL terrorist group in December (banned in the Russian Federation). However, you can be quite sure that with the joint efforts of the Syrian army, the militia and the Russian Aerospace Forces, the city will eventually be freed from terrorists - forever. The operation to free Palmyra started in the middle of the week.
Since December 3, a large-scale operation has been conducted to detect and neutralize explosive devices left behind by militants in Aleppo. To date, according to the press service of the Ministry of Defense, Russian military engineering troops have cleared more than 2000 hectares of territory, more than 700 km of roads, to 3,3 buildings and structures. In total, over the 26 of thousands of mines and other explosive devices were cleared in the largest city of the SAR.
Every year, the military personnel of the engineering troops receive new and modernized equipment, participate in large-scale exercises, improving their skills and mastery. Among the equipment entering the engineering troops are: PIRK mobile engineering and repair complexes, modernized PP-2005M pontoon parks, wheeled road machines (CMM), military VMLK-1 mobile sawing complexes, a military automobile crane with a load of 32 and X-XNHMXNXXXXXXXXXXXXXXXXXXXXXNXX mobile axes, a crane for military use, 55729 automobile tons of XC-XNXXXNXXX, and 7 mobile crane sawmills crane crane KMV-10В and others.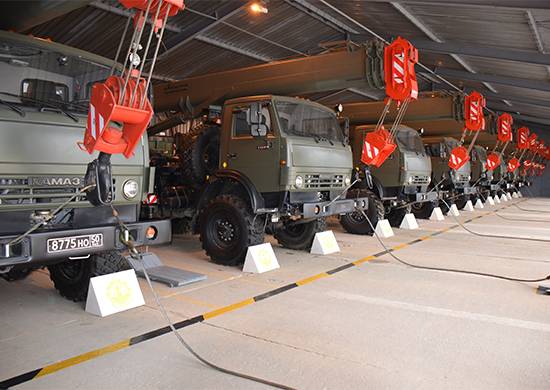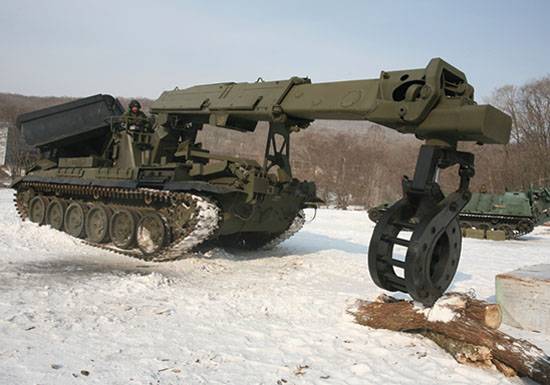 Troops are equipped with robotic technology, including MRTC-R "Uran-6".
The Ministry of Defense of the Russian Federation reports that in the current year the engineering troops will be replenished. They will include additional engineering engineer regiments, as well as an engineering camouflage regiment.
"Military Review" congratulates servicemen and veterans of engineering troops on the holiday!