One of the first decrees signed by US President 45 Donald Trump was a decree confirming his position as head of the military department, General James Mattis, nicknamed "Mad Dog". After being confirmed in office, Mattis made a series of statements about his own tasks as head of the Pentagon.
Addressing the generals of the military department, Mattis said that it was time to take measures to strengthen alliances with different states. From the statement of James Mattis (translation
Interfax
):
Every action that we take will be aimed at ensuring that our armed forces are ready to conduct combat operations today and in the future. Given that no country can be safe without friends, we will work together with the State Department to strengthen our alliances.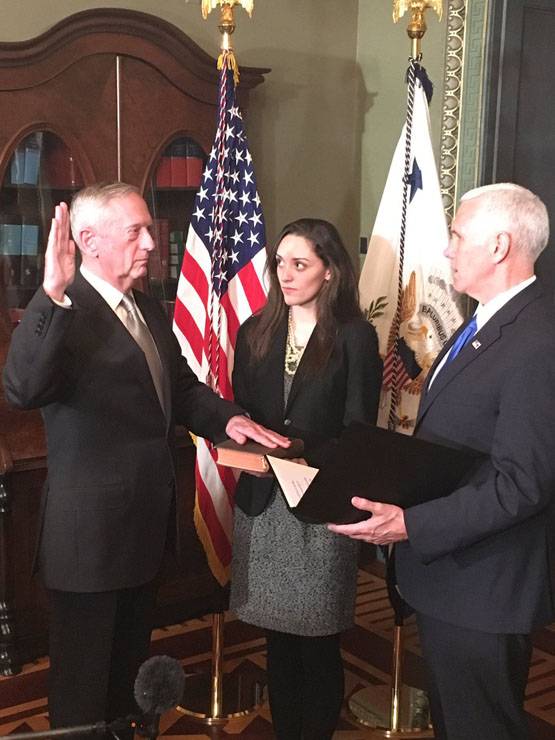 Mattis takes office
According to General Mattis, his service as head of the Pentagon will be carried out "with maximum effort." An important statement by the new US Secretary of Defense was a statement about taking measures to "extract the full value of every dollar coming from taxpayers."
Minister:
Thus, by extracting the full value of every dollar spent by taxpayers on defense, we will gain the confidence of both the Congress and the American people.
Earlier, Mattis gained fame thanks to harsh statements about the "main opponents" of the United States and uncompromisingly executing orders from the high command. The nickname stuck ...