Specialists of the State Rocket Center. Makeev was offered to resume work on the creation of a reusable single-stage rocket with a vertical take-off and landing "Crown". This is stated in the report of the company, which will be presented at the Academic Readings on cosmonautics.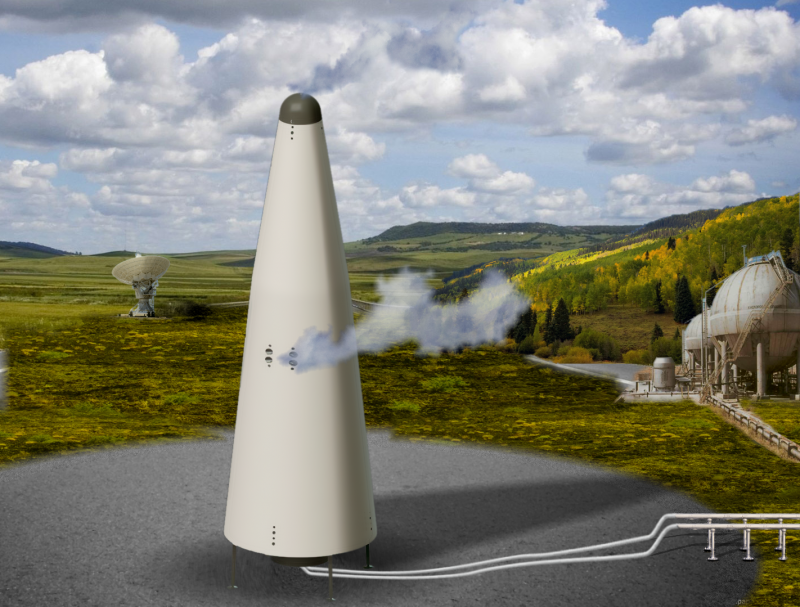 "Technical and economic studies have been carried out and an effective development schedule for the launch vehicle has been developed. The necessary conditions for the creation of a launch vehicle have been investigated and the perspectives and results of both the development and operation of the proposed launch vehicle have been analyzed, "the document says.
It is reported that "the rocket will have to have a launch mass of 280-290 tons and will be designed for launching payloads weighing up to 7 tons with traditional use or up to 12 tons with a special launching scheme to low near-earth orbits (from the territory of Russia - to 6 tons and to 11 tons, respectively), subject to the use of reusable booster blocks, the payload can be delivered to a height of up to 10 thousand kilometers and return back to Earth, after which it will be possible to restart after a day .
It is proposed to equip the carrier with a high-performance main engine for single-stage rockets, and carbon plastic is chosen as the main structural material, "the effectiveness of which was used in the construction of single-stage rockets was verified by a number of design studies".
Experts clarified that the carrier will use only environmentally friendly components of the fuel - oxygen and hydrogen.
The Corona can be used in the interests of manned space flight in the construction of modular orbital stations and for the delivery of cargo to them or to the ISS. A comparison is made with previously created samples of reusable space technology and the correctness of the design studies carried out and the high probability of successful creation of this rocket ("Corona")
- Reported at the enterprise.
The development of the Korona rocket was conducted from 1992 to 2012 of the city. Works were stopped due to lack of funding.