The Kommersant publication, citing sources in the Ministry of Defense of the Russian Federation, writes about the plans of the main military department to abandon the further operation of Tu-134, Tu-154 and Il-62М aircraft. These planes have been used by the ministry for passenger transportation for a long time. The publication also refers to the management of aircraft manufacturers.
Based on published
"Kommersant"
Information can be said that the corresponding order was given by Defense Minister Sergei Shoigu this month. It is known that the moment the Russian Ministry of Defense has 64 aircraft of these models, including 12 Tu-152B-2 (1975-1989 of release years) and 7 Tu-154М (1986-2012 of release). It is noted that the Ministry of Defense, updating the fleet of military aircraft, almost did not update the fleet of passenger airliners.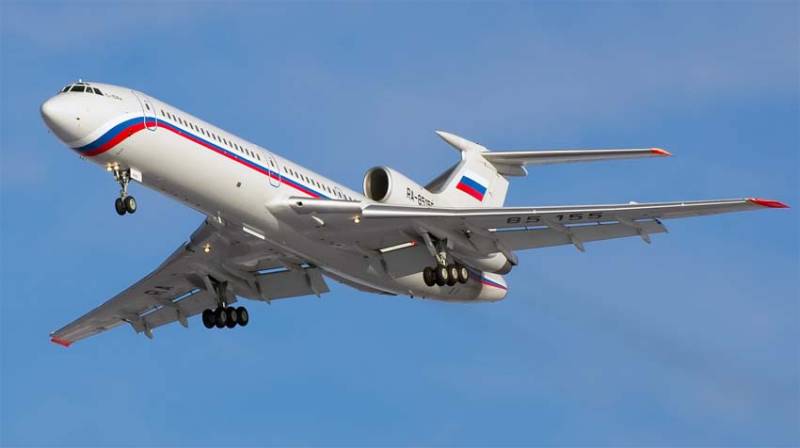 It was about the possibility of abandoning the Tu-134, Tu-154 and IL-62М aircraft due to the tragedy in the Sochi region, where a passenger plane of the Ministry of Defense of the country fell on December 25. In that tragedy, 92 people died. Until now, the search operation continues at the scene of the tragedy, as well as the investigation into the causes of the disaster.
According to some reports, the Russian Defense Ministry can update the passenger aircraft fleet by aircraft
Dry Super Jet 100
и
Tu-214
. The new order is able to guarantee capacity utilization at the plants in Kazan and Komsomolsk-on-Amur. The release of these aircraft are engaged in "Tupolev" and "Sukhoi Civil Aircraft."