The Federal Service of the National Guard of the Russian Federation ordered the holding of Russian Helicopters for one of its units in North Ossetia three multipurpose MI-8AMTSHs. Manufacturing machines will Ulan-Ude plant.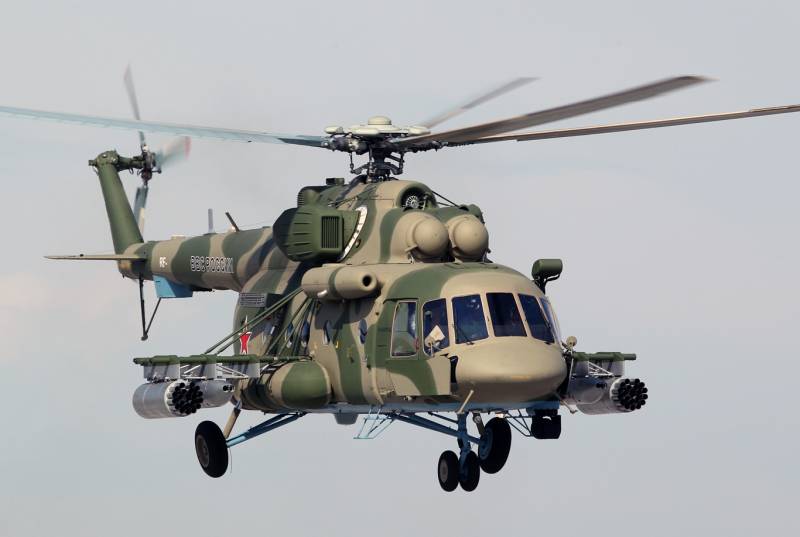 The transfer of equipment is scheduled for the 4 quarter of the current year.
"The conclusion of this state contract is the first agreement on the supply of helicopters between the holding company" Helicopters of Russia "and Rosgvardia since its creation in April 2016 of the year", - said the press service of the company.
"Understanding the tasks that the Federal Service of the National Guard forces faces, the Russian Helicopters holding plans on a systematic basis to provide the departments of the department with the most up-to-date Russian helicopter equipment that is capable of solving a wide range of tasks," said Deputy Director Vladislav Saveliev.
Help of the press service: "The military transport Mi-8AMTSH is one of the most modern and equipped helicopters of the Mi-8 / 17 family. Thanks to a wide range of weapons and combat survivability, this machine can effectively carry out any tasks.
The helicopter is equipped with modern flight-navigation equipment and communication complex. The Mi-8AMTSH pilots can use night-vision goggles, which allows them to fly at night at low and extremely low altitudes, as well as take off and land from unmarked sites. "