A guarantee of loading the Soyuz ships on 2019 will be ensured by a deal between the Russian RSC Energia and the American company Boeing, Izvestia writes.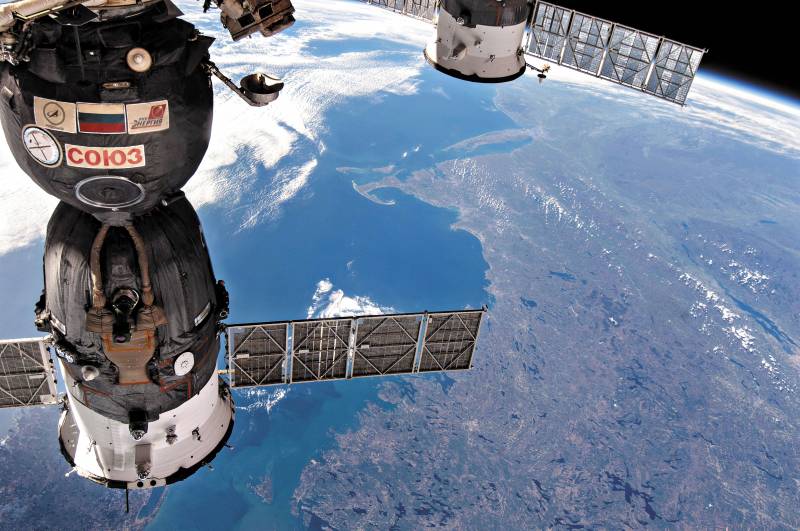 "With the Americans paid for the" Sea Launch "in barter. The decision that RKKE should pay Boeing $ 330 million to a California court last fall. The basis was the disagreements between Boeing and Energia on obligations inherited from the international consortium Sea Launch, which went bankrupt in 2010, "the newspaper said.
According to the newspaper, "the parameters of the last deal between Roskosmos and NASA for acquiring seats on Soyuz provide that one" ticket "on the ISS cost $ 80 million, including the training program." Consequently, five "tickets" on the ISS will cost $ 400 million. "The probability that the option for three seats will be realized is quite large," the newspaper notes.
"Specifically, the fate of the option will depend on how quickly Boeing completes the work on the new spacecraft CST-100 Starliner. Representatives of the company called these dates: in August 2018, Starliner must make the first test flight with astronauts on board, and in December 2018, the ship will perform the first flight to the ISS, "the article says.
Boeing has obligations to NASA, according to which the company must deliver astronauts to the ISS from 2018 G. "If additional opportunities appear in 2019, NASA may decide in favor of other means of transportation," a newspaper in the Moscow office of Boeing reported.