In the Austrian capital, an incident occurred that was more characteristic of the countries of Eastern Europe - for example, Poland. In the center of Vienna, vandals desecrated a monument to Soviet soldiers. The facade of the monument on Schwarzenbergerplatz square was filled with red paint.
Acts of vandalism against Soviet monuments in Austria, in contrast to the already mentioned Poland, is a rather rare phenomenon. Moreover, the Austrian authorities every time try to resist the vandals and initiate criminal and administrative cases against them. However, cases of vandalism and in a completely civilized Austria still happen.
From the statement of the Russian diplomatic department in Austria:
In view of the previous and similar acts of vandalism, we urge the Austrian authorities to take comprehensive measures to ensure proper protection of the memorial.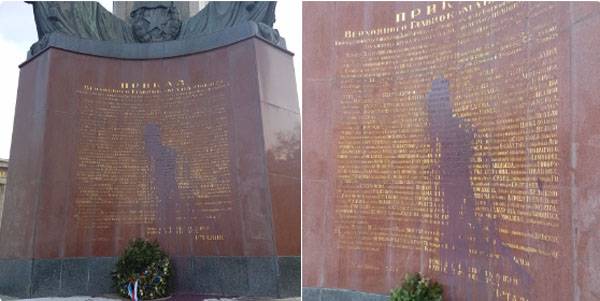 In the Austrian segment of social networks, statements are published indicating that acts of vandalism against monuments to Soviet soldiers began to manifest themselves from 2015. It has been suggested that it may not be about local residents, but about visitors from the territory of Poland or Ukraine.
The Vienna police announced measures taken to protect the memorial in the center of the Austrian capital.