At the ongoing economic forum in Davos, Switzerland, the subject of anti-Russian sanctions was far from the last in discussing financial, economic and political issues. One of those who decided to speak out about the US sanctions policy towards the Russian Federation was Donald Trump's adviser on interaction with business representatives Anthony Scaramucci. According to Scaramucci, the anti-Russian sanctions imposed by Washington resulted in exactly the opposite effect to what was planned by the Obama administration. The overwhelming majority of Russians, despite all the difficulties that have arisen, rallied around the Russian president.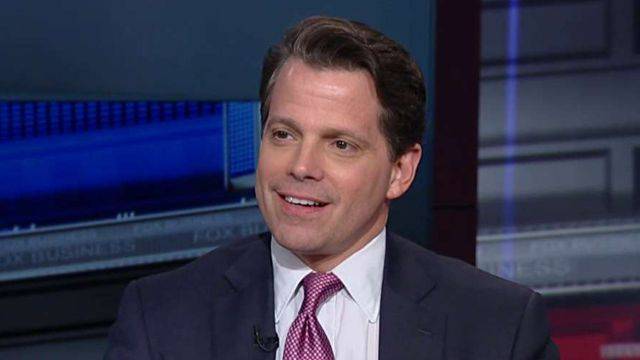 From an interview with an adviser to the elected president of the United States (quote
TASS
) Russian media in Davos:
You know Russian people better than me. The sanctions in some way had the opposite effect because of the nature of the Russian people. I think the Russians would be ready to eat snow to survive. In my understanding of the sanction, most likely, rallied your nation around the president.
According to Scaramucci, the introduction of anti-Russian sanctions was a big mistake by the Obama administration. With prohibitive economic and political measures, Obama dismissed the possibility of an honest dialogue.
From Scaramucci's statement:
I believe that the sanctions were not the best thing, but at the same time, the actions taken by the Russian government were received with some disapproval in the international community. Most likely, we will have the opportunity to sit down again at the negotiating table and see if we can reach a better agreement.
Recall that on the eve of Donald Trump announced the possibility of linking the abolition of anti-Russian sanctions to nuclear disarmament. Moscow noted that they are not ready to consider this initiative before the inauguration of the elected president of the United States.