"To prohibit the admission of goods originating from foreign countries, provided for in the appendix to this resolution, for the purpose of procuring goods for the needs of national defense and state security, except in cases where there is no production of such goods in the Russian Federation," the resolution says 9 No. 14 January 2017.
The appendix contains a list of 132 products, including automobiles, helicopters, machine tools and machinery, turbines, tools, building materials, clothing, shoes.
The most significant articles of Russian imports (outside the Customs Union) are components of cars, including armored, and unmanned aerial vehicles.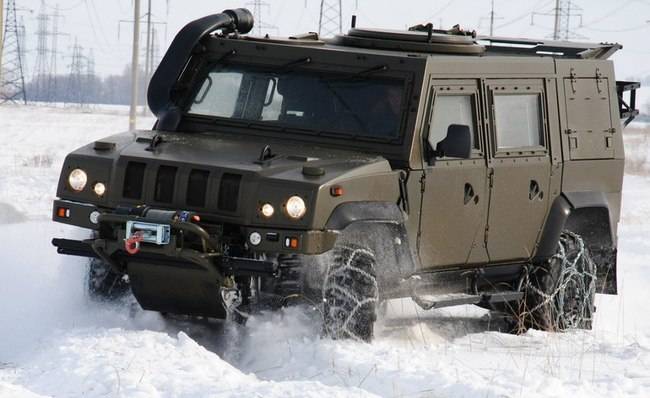 Armored Iveco LMV 65E19WM "Lynx", assembled from Italian car kits
An exception is made for purchases by the Federal Security Service, the Federal Guard Service, the Foreign Intelligence Service, the Ministry of the Interior, the Rosguard and the Office of the President of Russia.