Today, a solemn event will be held in Moscow in honor of the centenary of the birth of the outstanding nuclear scientist, Academician Yevgeny Zababakhin, who made a great contribution to the creation of the national nuclear
weapons
. The event in honor of the scientist will also be held in Snezhinsk, Chelyabinsk region, where the nuclear center of his name is located.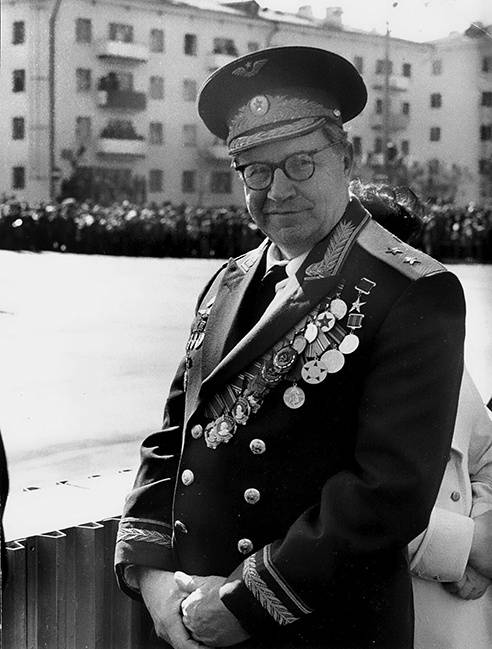 "Evgeny Ivanovich Zababakhin (1917-1984) from 1948 worked at the Design Bureau-11 (now the Russian Federal Nuclear Center - All-Russian Research Institute of Experimental Physics, the city of Sarov, Nizhny Novgorod region), where he participated in the creation of the first Soviet nuclear charge, successfully tested in 1949 year. Then Zababakhin carried out theoretical studies, the results of which allowed to significantly improve the design of nuclear charges. The Zababakhin scheme was successfully tested in tests, showed high reliability and cost-effectiveness, and was adopted as the basis for the USSR's nuclear armaments, "writes RIA"
News
».
In 1955, the scientist was sent to the newly created second Soviet nuclear center, scientific research institute-1011 (now the enterprise of Rosatom RFNC-VNIITF), where he became deputy supervisor of the institute and head of the theoretical department.
The practical result of Zababakhin's work in Snezhinsk was the adoption of the first thermonuclear charge in 1957.
From 1960 to his death, the academician was the permanent supervisor of the nuclear center. Most of the nuclear weapons, put into service with the army, were created precisely in Snezhinsk under the leadership of Zababakhin.
"Also under the leadership of a scientist, VNIITF has become a leader in the development and use of devices for peaceful nuclear explosions. A large program of basic research was carried out at the Snezhinsk nuclear center, and data were obtained on the properties of substances and processes under extreme conditions inaccessible to laboratory experiments, "the report says.
In 1998, RFNC-VNIITF was named Zababakhin. Over the years, Lieutenant-General of the Air Force Yevgeny Zababakhin was awarded the titles Hero of Socialist Labor, winner of the Lenin and three Stalin Prizes, and was awarded many orders and medals, including the 5-th Order of Lenin.