Russia is reducing its military presence in Syria to the level necessary to ensure combat capability. Interfax was informed about this by an informed source on Sunday.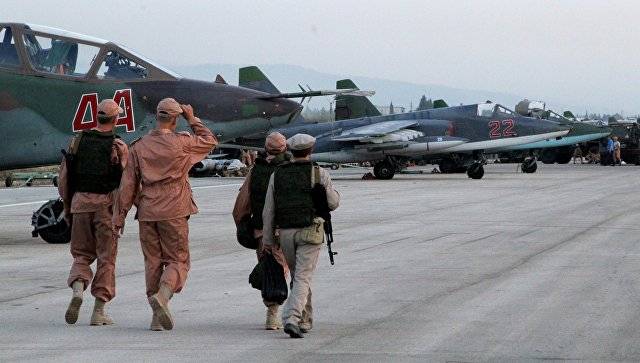 "After the reduction of the Russian grouping of troops in Syria, Russia has two quite serious military facilities in this country: the Russian air group at the Khmeimim airfield and a significantly expanded and modernized logistics and repair center in the city of Tartus," a source said.
According to him, "Khmeimim airfield acts as a full-fledged
aviation
a base equipped with all the necessary full-time units to carry out combat missions and provide life support in an autonomous mode. "
The powerful air defense system will also be preserved. "From air strikes, Hmeimim airfield will continue to cover C-400 anti-aircraft missile systems, as well as modern Pantsir anti-aircraft missile-gun systems," said the source.
He noted that "the entire perimeter of the airfield, under the supervision of the military police, is equipped with the most modern technical security equipment and video surveillance systems."
For the Russian contingent, a new headquarters, stationary barracks rooms and a hostel will be built at the airport.
"At the Hmeimim airfield, for a comfortable accommodation of the personnel, more than 500 modern residential modules with air conditioning and heaters for winter time are deployed. Barracks and hostels will be erected, which will replace residential block-modules, as well as the headquarters building, which will house the control of the air group, "said a source.
According to him, against the background of the reduction of the grouping in Syria, the Russian military are planning to modernize the point of the Russian Navy in Tartus to a level that will allow cruisers to enter there.
"This will ensure the entry and maintenance of current and medium repairs in Tartus of ships of various classes: from the minesweeper to the cruiser," said the source.
"In the future, two new piers will be built on the territory in use by the Russian Navy for mooring ships with a displacement over 10 thousand tons, as well as a complex of residential and administrative buildings," he said.
Currently, ships of the first rank in Tartus remain on an external roadstead, and their service and refueling are carried out with the assistance of auxiliary vessels
fleet
, added the source.