On Saturday, in the main base of the submarine forces of the SF, Gadzhiyevo, a flag raising ceremony was held at the 2-s of new anti-sabotage boats of the 21980 Rook project and conferring one of them the name Yarnarmets of the Polar Circle.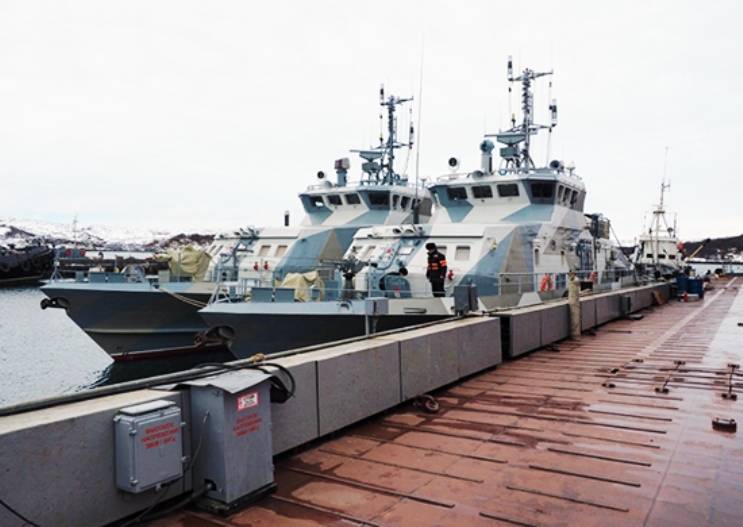 "With the flag rising, these boats officially became part of the forces of the anti-submarine sabotage forces and means of the Northern
fleet
. The name "Unarmeets of the Arctic" was assigned to one boat by order of the Commander-in-Chief of the Russian Navy, "the release said.
The ceremony was held under the leadership of Rear Admiral Vladimir Grishechkin, commander of the submarine forces of the Volga Federal Council, who "congratulated the crews of boats with a significant event and wished seven feet under the keel".
Previously, both boats successfully passed all stages of state tests.
"Specialists of the Federation Council noted the high efficiency of this technology to ensure the protection and defense of the bases and military facilities of the fleet, including against possible terrorist threats," the report says.
Help of the press service: "The eleventh and twelfth boats of the 21980 Rook project of the series developed to re-equip special units entered the squad to combat the underwater sabotage forces and means of the Northern Fleet.
They are designed to carry out the tasks of protecting water areas, combating sabotage forces and means in the waters of bases and in the near approaches to them. The boats are equipped with large-caliber machine guns, anti-sabotage grenade launchers and portable anti-aircraft missile systems. Electronic weapons allows you to search for objects that are located and moving under water. "