The Russian defense ministry is surprised by the lack of help from the international organizations to the residents of Aleppo, despite the fact that the city has long been liberated from terrorists.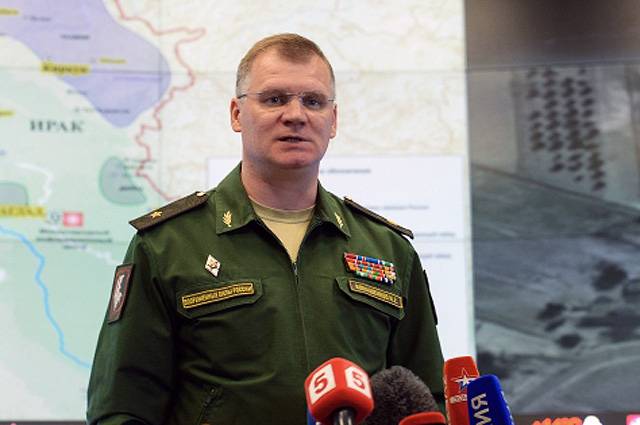 "A month has passed since the release of Aleppo. However, international humanitarian organizations do not provide real assistance to the civilian population. Meanwhile, peaceful life in the city is being restored. Residents, risking their lives, return to their homes and often independently mine them from improvised explosive devices left after the militants, "said the representative of the Russian Defense Ministry Igor Konashenkov.
"It's amazing that, after a period of super-keen attention to Aleppo from international organizations involved in humanitarian demining, a month later there are no initiatives to help the people of the city. Does the UN Mine Action Service and the Geneva International Center for Humanitarian Demining know that in Aleppo, from mid-December, you can work without risk to life, and all access roads to the city are absolutely free and safe? Certainly, know ",
- he said.
In addition, according to the general, "representatives of UNICEF and the Office for the Coordination of Humanitarian Affairs, who are key UN agencies to assist children and adults affected by the fighting, are also aware of this."
However, for the time being, the residents of Aleppo continue to receive basic assistance from the Russian Center for Reconciliation of the Warring Parties, the International Committee of the Red Cross and the Syrian Red Crescent Society.
Against this background, the "forgetting" of the provision of assistance to the residents of Aleppo by international humanitarian organizations and central Western media, which have been keeping the team silent for a month now, is surprising, "Konashenkov said.
"It seems that many international organizations that previously allegedly" broke through "with humanitarian aid to besieged Aleppo, after the liberation of the city, suddenly lost all interest in it, along with the desire to help,"
- he concluded.