The US military command ordered a relocation of the SBX (Sea-Based X-band radar) radar unit closer to Alaska. Such an order was associated with statements by the official representative of the DPRK regarding the "likelihood of a nuclear war on the Korean Peninsula."
Recall that the DPRK deputy envoy to the UN urged the international community to pay attention to the escalation of tensions that Washington and Seoul are carrying out, resuming flights of strategic bombers along the line of demarcation, as well as increasing the number of military exercises near the DPRK borders. A North Korean diplomat said that Pyongyang in the current situation has no choice but to improve its nuclear forces.
Instead of trying to follow the path of de-escalating the conflict, the American side, as usual, is agitating the situation, interfering in the relations between Seoul and Pyongyang. It is reported that the redeployment of a sea-based radar is associated with nuclear tests being prepared in the DPRK.
The radar, which is redeployed to the north, will allow the United States to track the likely missile launches by Pyongyang and notify about a possible rocket attack from the DPRK. This is the statement published by the American media with reference to military sources.
It is worth recalling that the UN Security Council resolution prohibits the DPRK to conduct nuclear tests. The official Pyongyang does not recognize the validity of the resolution, as it believes that under the conditions of external military pressure
weapons
are a guarantee of national security.
The SBX radar is operated by the United States as part of its missile defense program. Its length is 116 m, displacement 50 thousand tons, the team - about 80 people. Detection range - to 5 thousand. Km.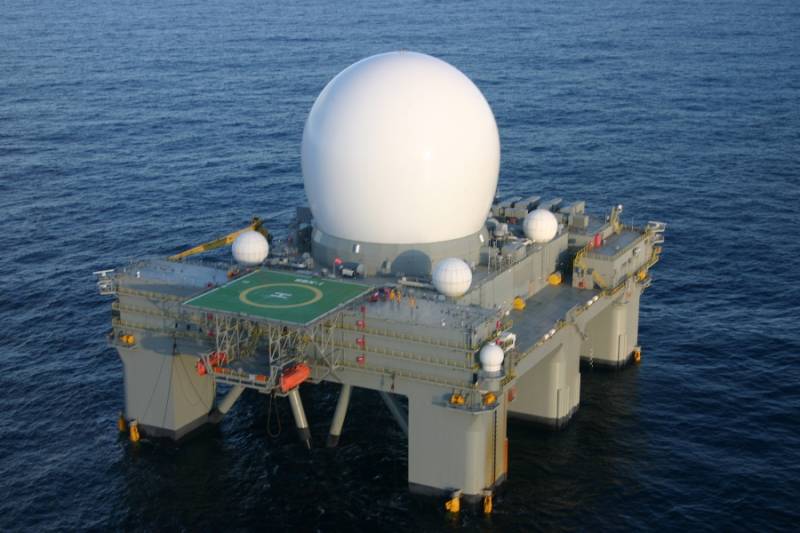 Interestingly, the USA uses the semi-submersible oil platform built in 2002 in Vyborg as a holding base for a floating radar. This platform was built for the Norwegian company, but then it was bought by the American firm "Boeing". The platform is assigned to the port of Adak (Alaska, USA).