As US Secretary of Defense Ashton Carter stated during his speech at the Center for International and Strategic Studies in Washington, the program of military assistance to European allies, the European Initiative for Security Guarantees, was renamed the European Initiative for Restraint.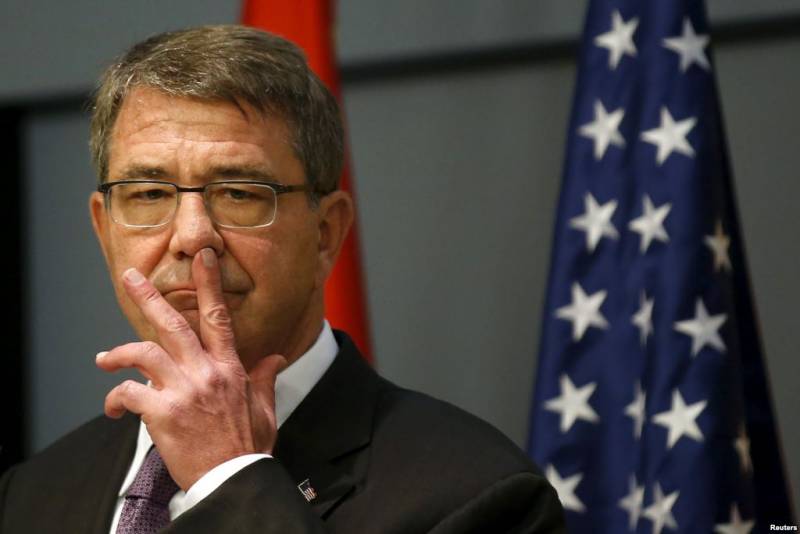 According to him, after more than 20 years, the need to contain Russia has matured. The change of this paradigm in relations with the Russian Federation was reflected not only in the name, but also in the content of the program. Provides a radical increase in funding for US military projects in Europe. If in the 2016 year, the Pentagon spent 789 million dollars in this area, then in the 2017 year it is already planned to allocate 3,4 billion. Another 900 million dollars will be sent through other departments, including the State Department to "deter Russian aggression." In general, the growth of financial injections is consistent with an increase in the alliance contingent at the Russian borders. In total, in 2017, it is planned to further deploy thousands of military personnel from 3 to 5, which will require additional costs for their maintenance.

NATO is positioning these measures as a response to Russian aggression, which, in the opinion of Western partners, manifested itself in the actions of the Russian Federation towards Georgia and Ukraine. As Defense Minister Sergei Shoigu announced in December of 2016, the number of alliance contingent near the Russian borders increased three times over ten years, and eight times near the western borders.