The accident of the Progress space truck caused a much larger information surge than the results of the investigation into the causes of the crash. Many media outlets, which so vividly discussed the crash itself, are in fact ignoring the conclusions presented by Roscosmos about what led to the accident.
Meanwhile, the State Corporation for Space Activities (Roscosmos) provides a fairly detailed report on the causes of the collapse of the Progress MS-04 TGC. In this case, the reasons are called "the most likely." Recall the wreck happened last December 1.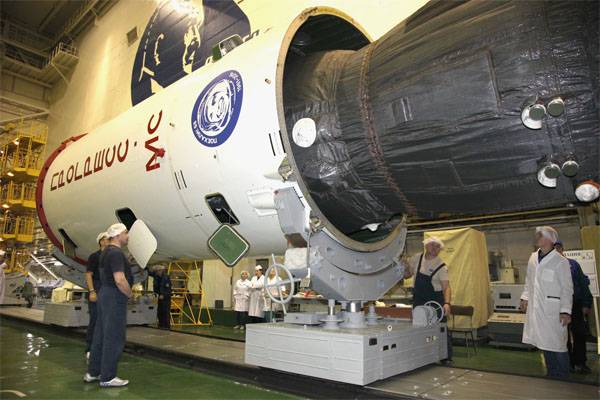 We present data from the Roscosmos report distributed by the press service of the state corporation:
As a result of the accident, a non-standard mechanical separation of the third stage of the launch vehicle and the transport cargo ship occurred. Fragments of a space rocket fell in an inaccessible mountain-wooded area approximately 100 km west of Kyzyl (Tyva Republic) without causing material damage to the ground infrastructure. The fragments of the third stage of the PH and THC, which reached the earth's surface, did not pose a danger to the environment and the population.
The emergency commission members established the following: the most likely cause of the accident is the opening of the "O" tank of the third stage of the LV as a result of the elements arising from the destruction of the 11D55 engine due to fire and further destruction of the oxidizer pump. The cause of ignition of the oxidizer pump could be possible ingress of foreign particles into the pump cavity or a possible violation of the 11D55 engine assembly technology (discrepancy between the gaps between the screw and the sleeve; between the floating rings and the impeller, possible imbalance and rotor beating). Defect having a production nature, manifested in flight.
As can be seen, the notorious human factor (when assembling a truck) as the cause of the accident is referred to as "most likely" by the Roscosmos along with the influence of foreign particles.
From the message of "Roskosmos":
In the near future, in accordance with the established procedure, a plan of priority measures will be presented at enterprises and organizations of the rocket and space industry to ensure the safe launch of TGC Progress MS-05.