The Russian Ministry of Defense commented on the publication in the US edition of the WSJ, which presented the statements of the commander of the 380 Expeditionary Wing of the US Air Force to Brigadier General Corcrana (Korkorian). Recall that on the eve of Corkorian spoke of "dangerous rapprochement of Russian aircraft with the US in the sky of Syria." According to the American general, American aircraft are forced to change course in order to avoid collisions.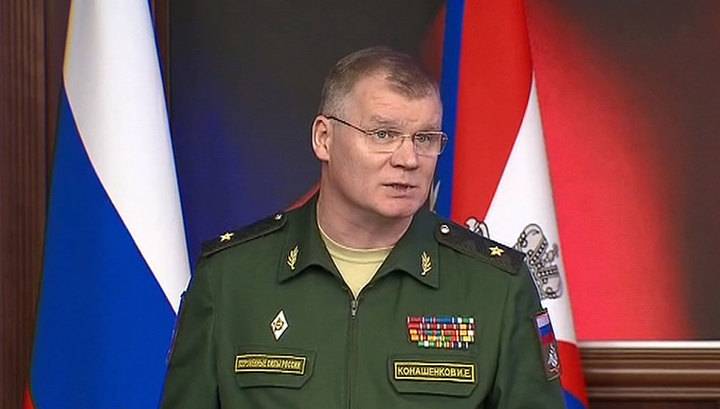 We present a comment published by the press service of the Ministry of Defense of the Russian Federation:
It is difficult to understand whether the statements made are from the sincere opinion of General Corcoran or he, like many others, was simply used by the outgoing US administration in the framework of the farewell Russophobic performance.
In any case, neither from General Corcoran himself, nor from representatives of his leadership at the Pentagon during regular video bridges with the Russian Defense Ministry regarding compliance with the memorandum on preventing incidents in the skies of Syria, we have not heard such claims.
This is explained by the fact that
aviation
The US Air Force and the international coalition are trying to act secretly during operations in Syria. Our American colleagues do not like to inform about plans for the combat use of their aircraft, occasionally indicating only a period of time and an approximate area. But not specific types of aircraft and their affiliation.
In the case of the tragic "mistakes" of coalition planes, this allowed us to avoid responsibility for the death of civilians and the destruction of peaceful objects. Suffice it to recall the October 2016 bombing of the Kurdish village of Hassadzhek, which caused the death of civilians. Or the 3 January 2017 bombing by the American strategic bombers of the I-Xlib B-52 province of Idlib, killing more than 20 civilians. Although prior to the entry into force of December 30, through the mediation of Russia, Iran and Turkey, of an agreement on the cessation of hostilities, it was American colleagues who most loudly stated that there were no terrorists in the province of Idlib. It was not by chance that all the "opposition" supported by the USA, France and Great Britain, led by White Helmets, left Aleppo there.
For this reason, Russian pilots regularly remind American and other coalition pilots in the sky of Syria that they are not alone and invisible there. In this case, our pilots operate very professionally, observing all safety measures.
Finally, as General Corcoran himself admitted, our American colleagues often simply cannot be found on the other side of the "hot line" in Qatar, designed to discuss and resolve controversial issues.
Perhaps, if they had used this line more often and for their intended purpose - the commander of the US Air Force 380 Expeditionary Wing would not have had to invent non-existent problems in an interview with the Wall Street Journal.