With reference to military sources newspaper
"News"
reports that on the combat and auxiliary units (including submarines) of the Russian Navy there will be deputy commanders for work with personnel (a lock on the radar). State Secretary - Deputy Defense Minister Nikolai Pankov noted that on ships, auxiliary vessels and submarines it is important to work to maintain the psychological climate of the personnel and military discipline.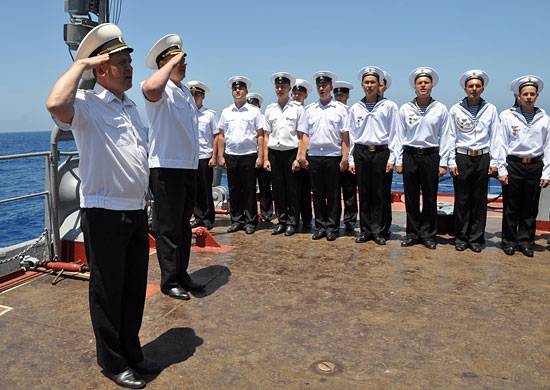 We are talking about the introduction of the appropriate position on ships with military personnel of the number of people from 100.
The possibility of the return of "political leaders" (actually the designation of the deputy commander for work with personnel), which has been generally accepted since Soviet times, or of educational officers, is due to the fact that the number of long trips and their duration
navy
lately has grown significantly. Moreover, cases of psychologically negative conditions in individual sailors are not uncommon, which, as it turns out, are not always ready for months-long sea crossings and combat patrols on distant shores.
Recall that the posts of deputy commanders of the ships for work with personnel were abolished at Anatolia Serdyukov. Instead of them, the so-called "assistant commanders" appeared with vague duties. Those who were previously called officers-tutors, remained "on land", namely in the headquarters of the squadrons and divisions. Participation in the combat training of the crews of ships, auxiliary vessels and submarines, these people no longer took.
It turns out that the Defense Ministry of the Russian Federation is on the path of canceling yet another "strange" reform of Serdyuk.