The press service of the Russian Helicopters holding company announces the completion of the transfer of the first batch (2 units) of multi-purpose Ka-32А11ВС helicopters to China. The corresponding contract was signed in 2015 year. This year, two more such helicopters will be transferred to Chinese customers. China carried out the order with the aim of involving Russian helicopters in rescue operations and for extinguishing fires.
Ka-32А11ВС - a helicopter designed for various kinds of activities, including search and rescue, construction and installation, evacuation. The helicopter can also be used as a transporter and air patrol vehicle. Relevant its use in remote mountainous areas.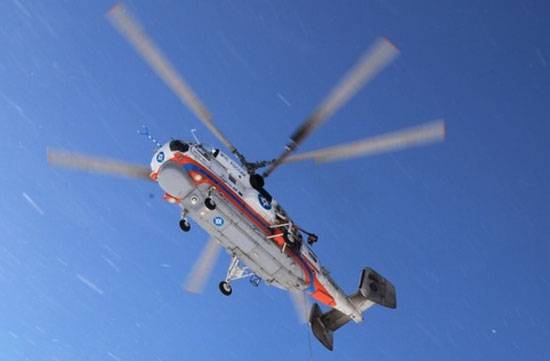 Ka-32А11ВС helicopters are delivered to China as part of a contract with the company.
Jiangsu Baoli
and other firms. In addition to the supply of helicopters themselves, the implementation of spare parts for these helicopters was organized in China.
Today, the holding company "Helicopters of Russia" announces the start of participation in the international innovation forum in India, which is called "Energetic Gujarat-2017". Alexander Scherbinin, Deputy General Director of the Helicopters of Russia Holding for Marketing and Business Development:
Today, India is one of the main operators of Russian-made military helicopters. It is worth noting that the authorities of this country are also interested in civilian vehicles. In particular, civilian Mi-172 helicopters are already being operated in India. For our part, we are interested not only in the sale of helicopters, but also in building long-term relations with Indian partners and are ready to offer them a number of additional services, including after-sales service.
The forum will end on January 13.