It became known that the Vietnamese Ministry of Defense received four mobile visual measurement stations during rocket tests.
weapons
"Sazhen-TA" Russian production. Systems are not only received, but already deployed by the Vietnamese military.
"Sazhen-TA" is created by specialists and workers of the Scientific-Production Complex "Systems of Precision Instrument Engineering".
The system, as reported by the press service of the enterprise, is designed for carrying out high-precision field measurements of high accuracy by a single point method. "Sazhen-TA" allows you to measure the distance and angular coordinates of targets in different frequency ranges: visible and infrared. The system allows you to record the phase of flight targets.
The composition of MMKOS "Sazhen-TA":
1. Measuring channels: laser range finder channel, television channel with a narrow field of view, color television channel with a variable field of view, infrared channel.
2. Rotary support.
3. Equipment management, processing and recording of information.
4. Equipment binding to the signals of a single time.
5. Meteorological kit.
6. Graduation and calibration equipment.
7. ZIP, KIP, ED, packing container.
8. Car carrier.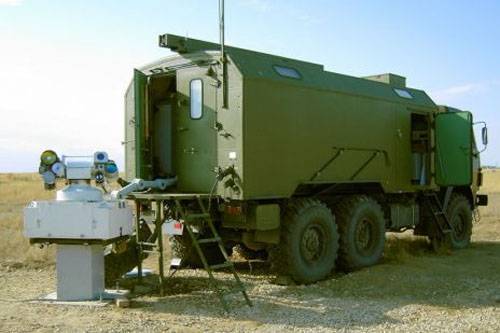 The system provides detection of targets in day and night conditions, automatically accompanies them, allows for data processing and issuing the received information via communication channels.