In the US, they continue to work on the creation, as stated, of the newest
weapons
, "able to reduce to zero" the effectiveness of any air defense system and missile defense. We are talking about the development of the so-called "swarm of UAVs", which consists of Perdix miniature UAVs.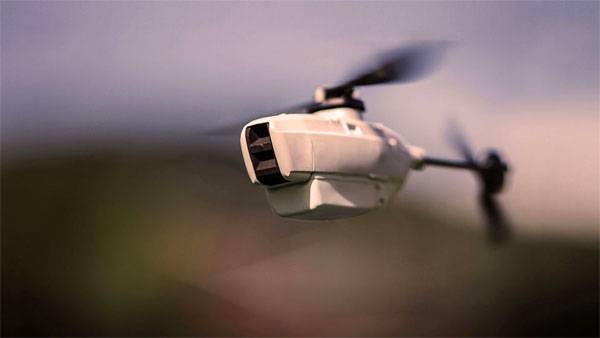 It is known that the mass of each of these UAVs is no more than 300 g, and they are "fired off" by F / A-18 fighter-bombers.
The first tests of the "swarm" were conducted last fall over the China Lake range in the state of California. The US military command claims that the tests of the swarm of the UAV were generally successful.
The Pentagon's statement comes from the Tass news agency:
Microdrones have demonstrated advanced "swarm" behaviors, such as collective decision making, an adaptive system in the air, and self-treatment.
By "self-treatment" here, apparently, is meant the dispersion of microdrones in the "swarm" according to its total volume in the event of the failure of one or several unmanned aerial vehicles.
It is emphasized that the "swarm" of the micro-UAV did not need to be controlled by operators from the ground. Their actions were robotic and controlled by a special program.
The Perdix microdrones development, creation and testing program is estimated at no less than 3,8 billion dollars. At the same time, Russian developers of air defense systems have already stated that they have a worthy response to every American swarm in the form of modern and promising types of weapons and advised their American colleagues not to waste money ...