Following the announcement by Donald Trump that the Obama administration's activities contributed to the formation and strengthening of the Islamic State terrorist group (banned in Russia), the CIA acting head John Brennan made a statement about the "growing legs" at ISIL.
According to the head of the American intelligence service, one of the factors that led to an increase in ISIL in Iraq was the withdrawal of the American military contingent from that country. Brennan said that "since the United States was no longer in Iraq, we were unable to assist the Iraqi authorities with the necessary advice."
And these are Brennan's statements about the 2003 campaign in Iraq:
If at that moment we knew what we know today about the explosive growth of ISIS in Iraq, then in Syria, would we follow our course? I think not.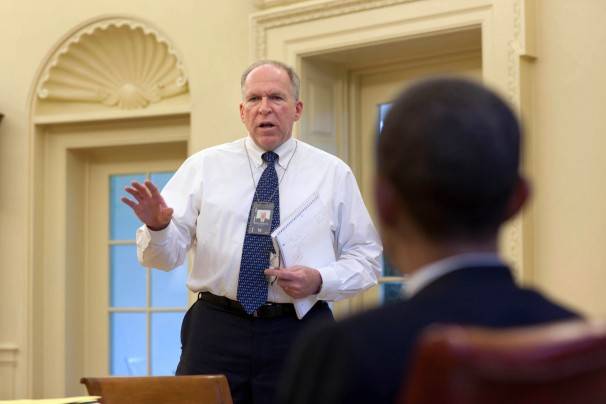 It turns out that this is another recognition of the actual involvement of the United States in the formation and development of a terrorist group. American intervention in the internal affairs of Iraq has destroyed state power and plunged the country into chaos with the generation of all sorts of terrorist cells. Then, the withdrawal of the main US contingent from Iraq untied the hands of the terrorists, who began the process of consolidation and distribution already outside Iraq.
Moreover, it is also a confirmation that either the US intelligence services are completely lacking in even the medium-term planning with an analysis of the consequences of American activity, or all these statements are a sly attempt to conceal that the purpose of the USA was the imposition of terrorism in the region with subsequent attempts to use it in its purposes.