The Joint Committee of the Chiefs of Staffs (an analogue of the General Staff) of the armed forces (self-defense forces) of Japan reports that today (January 9) several fighters of the Air Force of the Land of the Rising Sun have been lifted into the air. The official Tokyo went to such actions due to the fact that "eight Chinese military aircraft made a flight over the Sea of ​​Japan".
The aircraft of the Chinese Air Force moved from the East China Sea. At the same time, the official Tokyo has already protested in connection with the "actions of the Chinese pilots". Regarding exactly what "actions" caused irritation in Japan, the Chinese side is perplexed. According to the statements of the Chinese Air Force headquarters, the PRC military aircraft flew over neutral waters and did not violate any international norms.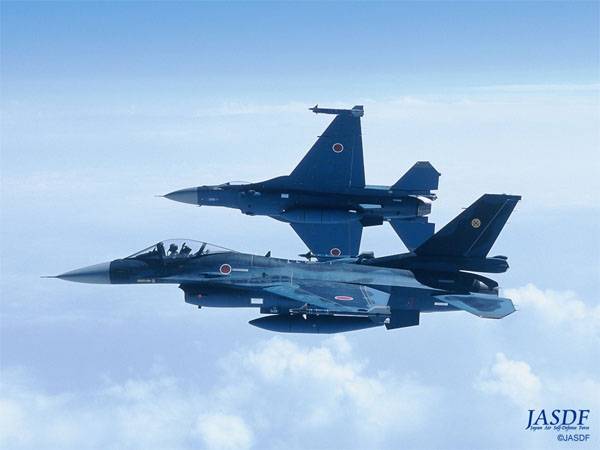 It should be noted that this is already the second Japanese-Chinese skirmish on the "air" issue for the month. A few days before the end of last year, the Japanese interceptors, having approached the military aircraft of the Chinese Air Force, shot off the heat traps. Beijing called the actions of the Japanese military pilots "excessively dangerous and provocative."