For a long time, the Soviet cars GAZ-66 formed the basis of the Syrian army car fleet, and were used in many conflicts. Not long ago, they were decided to replace them with the more modern GAZ-3308 Sadko, but the legendary "Shishigi" continue to be used by the armed forces, writes
Messenger of Mordovia
.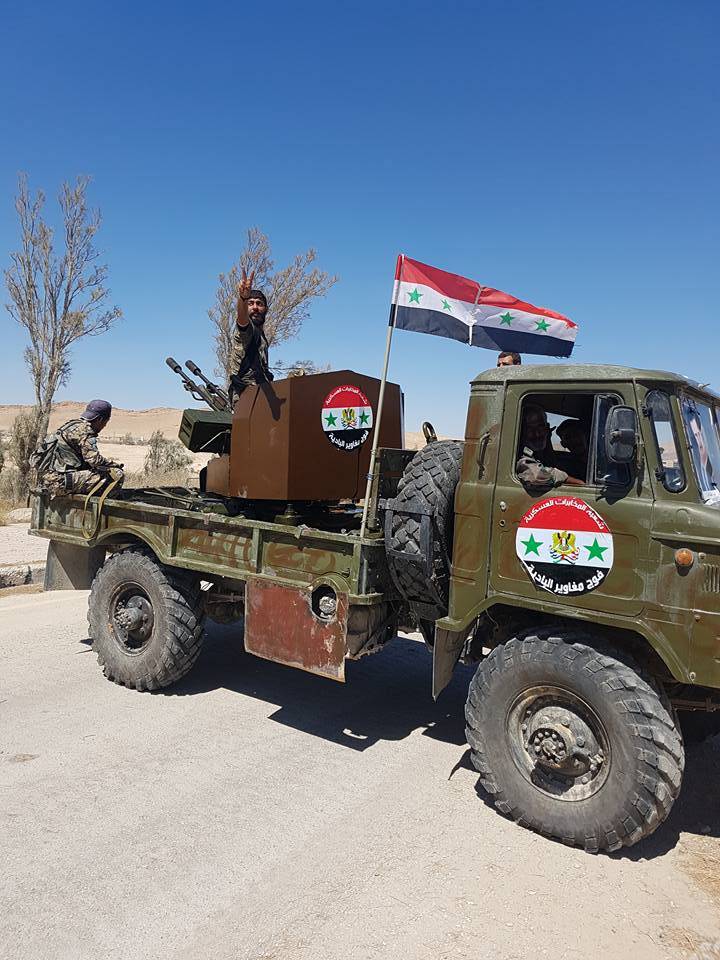 "For example, in September last year, in the Palmyra area, GAZ-66 (pictured) was seen as part of a commando unit. An 23-mm anti-aircraft gun ZU-23-2 is installed in its body. The calculation of a small-caliber cannon received protection from shrapnel, "reads the article by Roman Katkov.
The author draws attention to a curious detail - army craftsmen covered the fuel tank with a steel screen.
"Probably before, he was at some storage base. However, at present, the veteran car has come in handy "and makes a feasible contribution to the fight against terrorists.