Shooting occurred at the airport of Fort Lauderdale (Florida, USA). According to preliminary data, as a result of the incident, three people were killed, nine were injured.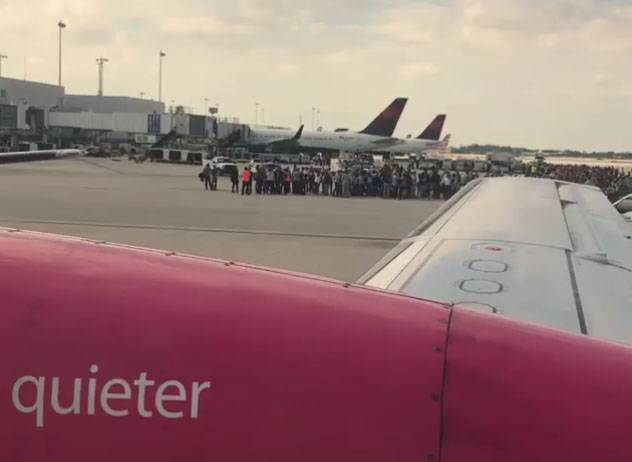 Earlier, former White House press secretary Ari Fleisher, who is on the scene, reported five dead.
According to Ari Fleischer, those present remain calm, the police do not allow anyone to leave the scene. However, other sources report the evacuation of the airport.
Shooting was opened by a man armed, according to some sources, with a pistol, according to others, with an automatic rifle.
Some time after the first reports of the bloody drama that had unleashed in Fort Lauderdale, it became known that the police special forces had managed to detain the gunman. At this moment his name is not called.
Received information that the airport is closed. Flights are not carried out. At the scene working officers of the American special services and the police. The press service of the police of Fort Lauderdale reported that at the moment there is no evidence that there could be several criminals. Witnesses of the emergency speak about one person shooting at people.
From a statement by an eyewitness named John Schlisher:
It all started in the luggage compartment of one of the airport terminals. He (the criminal) shot at people even after they fell. He finished them with shots to the head.
According to the latest data, published in the American segment of social networks, the person who shot at the air harbor of Florida is a certain Esteban Santiago. It is stated that he is a current or former soldier of the US Armed Forces.