Lithuanian, Latvian and Estonian ambassadors asked the heads of the German media not to name the countries they represent as former Soviet (allied) republics. Such an appeal by the Baltic ambassadors decided to make after the publication in German "Zeit Online" of the material "The Legacy of the Soviet Union", which described the three Baltic states.
From the joint letter of the Baltic ambassadors:
The Baltic countries in the USSR turned out to be against their will. Occupation and annexation took place. Most Western countries, including Germany, did not recognize the occupation of the Baltic countries. The Baltic countries were not created from scratch after the collapse of the Soviet Union, but regained their independence, interrupted during the occupation.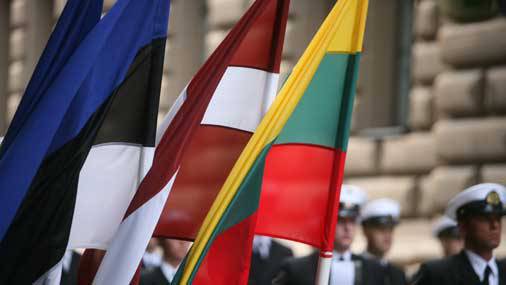 From all this, the only statement that can be called objective is the statement that the Baltic countries were not created from scratch after the collapse of the USSR. Indeed, Lithuania, Latvia and Estonia have a huge amount of baggage, both economic and sociocultural, as an inheritance. After all, it was during the time when the three republics were part of the USSR, where they officially entered according to the decision of their own authorities (unlike, for example, Finland, which decided to resist), their economic, demographic, industrial and other potentials increased tenfold, turning territories from the real backwater to the showcase of a huge country. But after the end of the "Soviet occupation", Lithuania, Latvia and Estonia, due to their Russophobic policy, again turn into a backwater - already in the outskirts of the European Union. A provincial population that is losing population and constantly requires loans for survival.
The representatives of the Baltic States are asking the media not to call their countries "former Soviet republics", against the background of their own
stories
Looks utterly absurd.