The scandal surrounding the fact that Washington's donated to the Lithuanian army the M14 rifle of the 1957 model, went wrong, is gaining momentum. It turned out that Lithuanian
Gunsmith
The fund decided to sell small arms from the United States to individuals.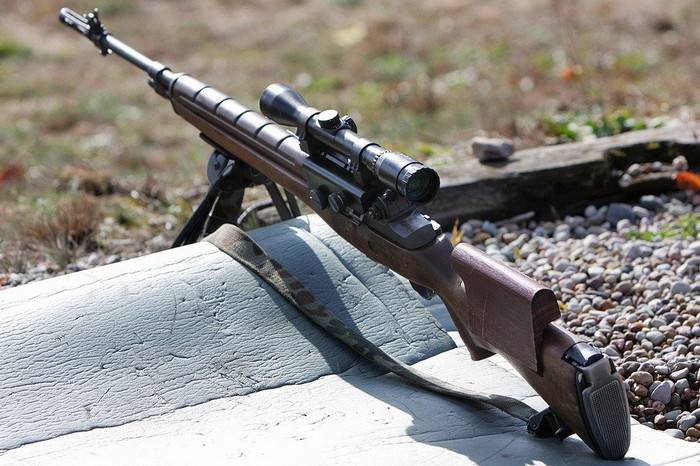 It came to court. And on the basis of a court decision, transactions on the sale and purchase of rifles to private owners have no legal basis. In this case, the court stated that the transactions have already been completed, and therefore the Lithuanian authorities do not intend to withdraw arms from the new owners. The court noted that the M14 rifles were acquired by private individuals, and "the seizure of private property may strike a blow to the system of trade relations in Lithuania". Thus, the Lithuanian court actually failed to comply with US demands to withdraw donated rifles from private circulation. The arguments are as follows: in the agreements between Lithuania and the United States it was not stated that rifles should not be sold to third parties.
It turns out that the small arms that came from the United States (as stated) free of charge followed the path that similar deliveries often take in relation to Ukraine. As it is known, already several days after the delivery of army dry rations and military uniforms to Ukraine from the USA, thousands of units of these goods appeared in Ukrainian online stores. For such a sale of responsibility in Ukraine no one bore. Apparently, those who decided to sell American rifles in Lithuania do not expect responsibility either.