American media report that an emergency occurred during a planned training flight of the US Air Force B-52 strategic bomber. The materials say that one of the aircraft's engines came off in flight. The B-52 strategic bomber has 8 Pratt & Whitney TF33-P-3/103 engines. On the remaining aircraft, the aircraft was able to safely return to the US Air Force Minot airbase.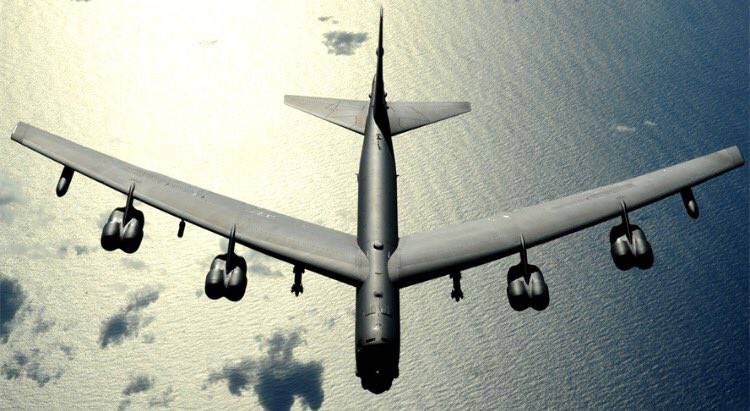 The incident with the American strategic bomber occurred in the state of North Dakota. None of the crew members of the B-52 was injured. The report says that the strategic bomber did not carry any weapons on its board.
According to the latest data, there are no victims and destructions on the ground after the fall of the aircraft engine. In the emergency area, there are search teams made up primarily of the Minot air base personnel.
Another state of emergency with the B-52 in the United States caused a new wave of discussion about the fact that these machines have exhausted their resources. It must be recalled that in the United States strategic bombers of this model have been in operation for almost 65 years (since April 1952). In this case, the B-52 is still the main long-range bomber
aviation
USA.
Airbases with B-52 in the United States in addition to North Dakota are still located in Louisiana.
The previous strategic bomber incident occurred last May, when the B-52 crashed shortly after taking off from the Guam air base.