The press service of the People's Militia of the LPR informs about the ongoing provocations of the Armed Forces of Ukraine in the area of ​​the contact line. In particular, we are talking about new shelling of the territory of the Luhansk People's Republic. From the statement of the official representative of NM LC Major Marochko:
For a day, Ukrainian punishers violated the ceasefire seven times by using weapons prohibited by the Minsk agreements - mortars of 120 and 82 mm caliber. Our intelligence continues to record the rotation and strengthening of the positions of the Ukrainian armed forces near the line of contact. So, in the area of ​​the settlements of Bolotennoye and Sizoe at the positions there are weapons and military equipment of the 14th mechanized brigade in the amount of: infantry fighting vehicles - up to 10 units,
tanks
- two units - one unit.
Against this background, in Ukraine, certain representatives of political and business elites are calling on official Kiev to reflect on the need to restore partnership with the Russian Federation and, finally, to end the military operation in the Donbas. In particular, such statements were made by the Ukrainian billionaire Viktor Pinchuk, who said that Ukraine is losing both prestige in the international arena and tens of billions of dollars from the confrontation with Russia. According to the billionaire, the arrival of the new administration in Washington will cause obvious changes in the vector of the United States. In addition, in Europe there is a strengthening of the positions of those political forces that are in favor of a compromise with the Russian Federation. Pinchuk noted that Ukraine itself should also strive.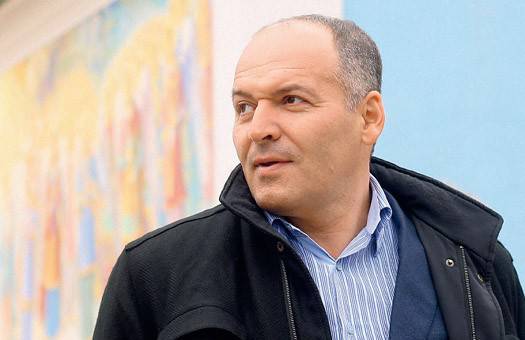 Viktor Pinchuk
The administration of the President of Ukraine commented on Pinchuk's statement. The deputy head of the administration of Petro Poroshenko Konstantin Yeliseyev said that "Ukraine proceeds from national interests and will not trade in the territories." To this, representatives of big business in Ukraine stated that without compromise, it is possible to lose not only individual territories, but also the country as a whole ...